German Shepherds' Health
German Shepherds are certainly strong, fast and smart. They are agile and can endure the highest possible loads. But as they take on these loads, they need just the same load of food. Not only they require a lot, but the meals must be nutritious, healthy and full enough to keep them running for the whole day.
As every dog is different, you should always take in consideration it's gender, weight, and age when feeding. The following will help you do this task.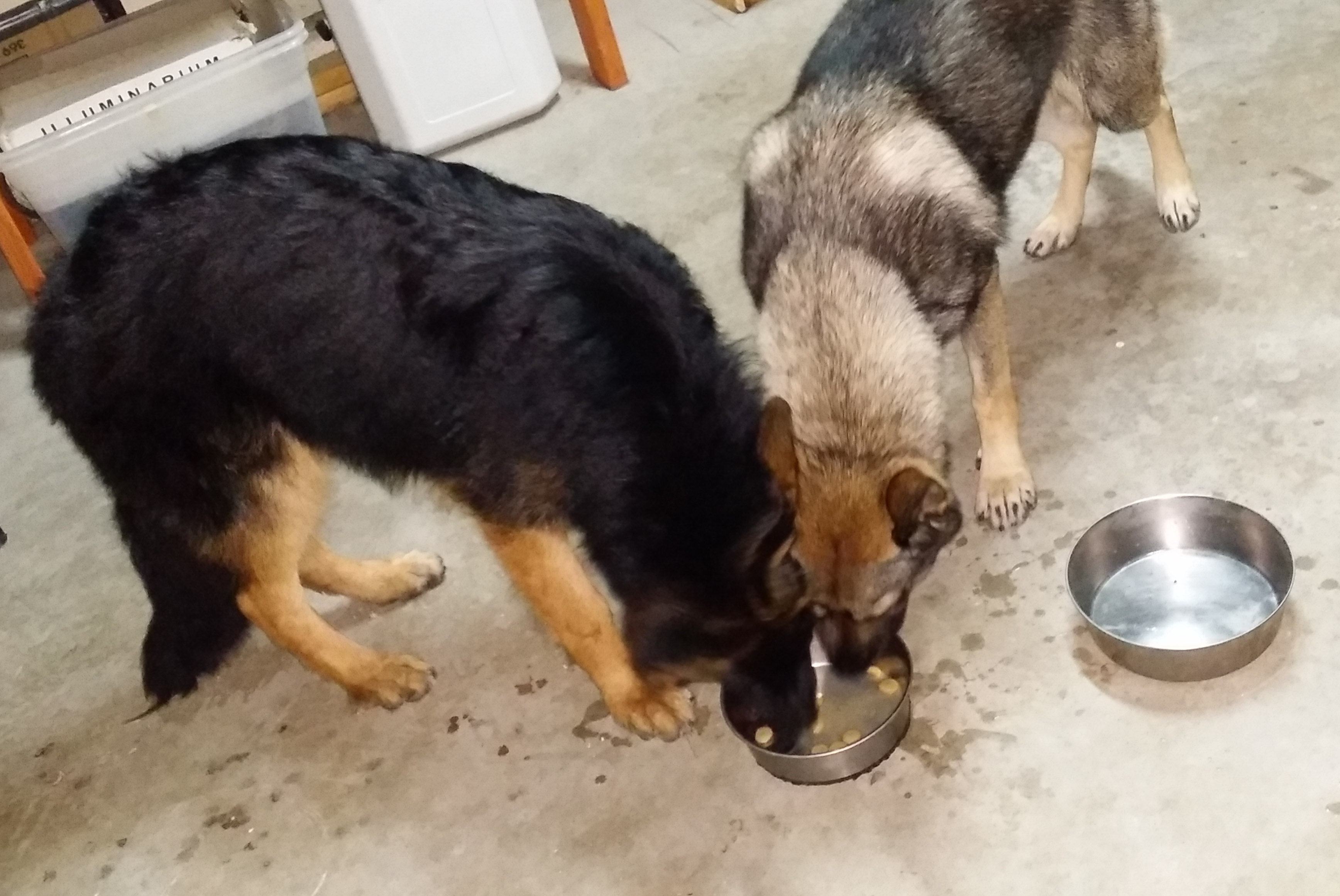 Overall Diet
German Shepherds, as stated, need a lot of food. Much more than a usual dog would need. And you have to dispense it to them. As for adults, it is very important to give them as much energy for the day as possible. So, proteins and fat. And remember: hydrated canned food is a lot healthier than dry one. It will provide as much water as possible to you pet, as well as prevent it from dehydration.
But still, you shouldn't ever forget about vitamins, as they provide foundation for the pet's systems. Though the deal is just a bit different for the puppies, mostly in the way you feed them, it's still better to talk about them below.
Proteins
Firstly, and most importantly, they require proteins. Their large size, high intellect and muscles need fuel to run, and the puppies need construction materials to build their organism. And poor quality dog food isn't enough to provide them this. German shepherds need at least 1/5 of their food to be purely protein-filled.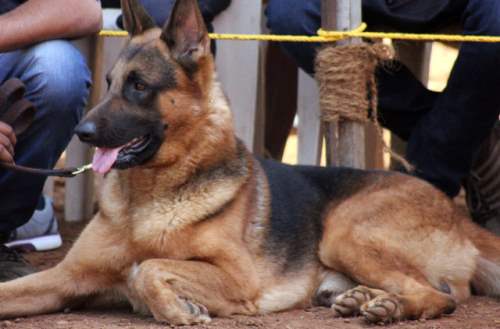 Fat
To diverse the dog's diet a bit, you're gonna need fat added to their daily meal. Mostly, fat is one of the main energy sources for the dog's body, and will help it's skin as well as just give a bit more taste to the food. Although, obviously, don't give your pet too much fat, as this is just a bad idea. Not just because it will lead to gaining excess weight.
Just as for most people, eating too much fat food equals having worse health. And dogs, if you think, have quite a close resemblance to humans. Nor not enough fat is a good thing either. Specialists recommend 1/20 amount of food, given to German shepherds to be fat.
Feeding Puppies
Puppies need food for energy. And energy is needed to grow, and to explore! So. For puppies, the amount of proteins should be about ¼ to 1/3 from the total amount of food. You should feed them quite a few times a day, at list 3. But remember! They can't eat as much food in one go, so try to dispense it in smaller meals.
It's also not recommended to feed your puppy commercial dog foods. Alternatively, give it a bit of vegetables and a lot of meat. Livers, hearts, brains, other animal organs, bones, etc. If your puppy is older than about half-a-year, then you can decrease amount of meals/day to about 2 or 3 per day. In another 6 months you can half meals/day one more time.
Сonclusion
In conclusion, it's important to note how important the food is for your pet, especially German shepherds! If you want your pet to be filled with energy, you should follow these advices! And thank You for reading!
Click to rate this post!
[Total:

0

Average:

0

]