German Shepherd Diet
German shepherds, being the powerful and clever dogs need a lot of energy. And this energy has to be obviously supplied from food. Thus it needs to be full of useful elements, such as vitamins, proteins, carbohydrates, minerals and some fat.
For example, a large amount of protein, energy rich "building" material for dog's body is required. Approximately 25% from every meal, to be exact. There are multiple ways of giving this food to your pet. They all do work for German shepherds, but before using any of them you should compare pros and cons of all methods, as well as prepare for the worst!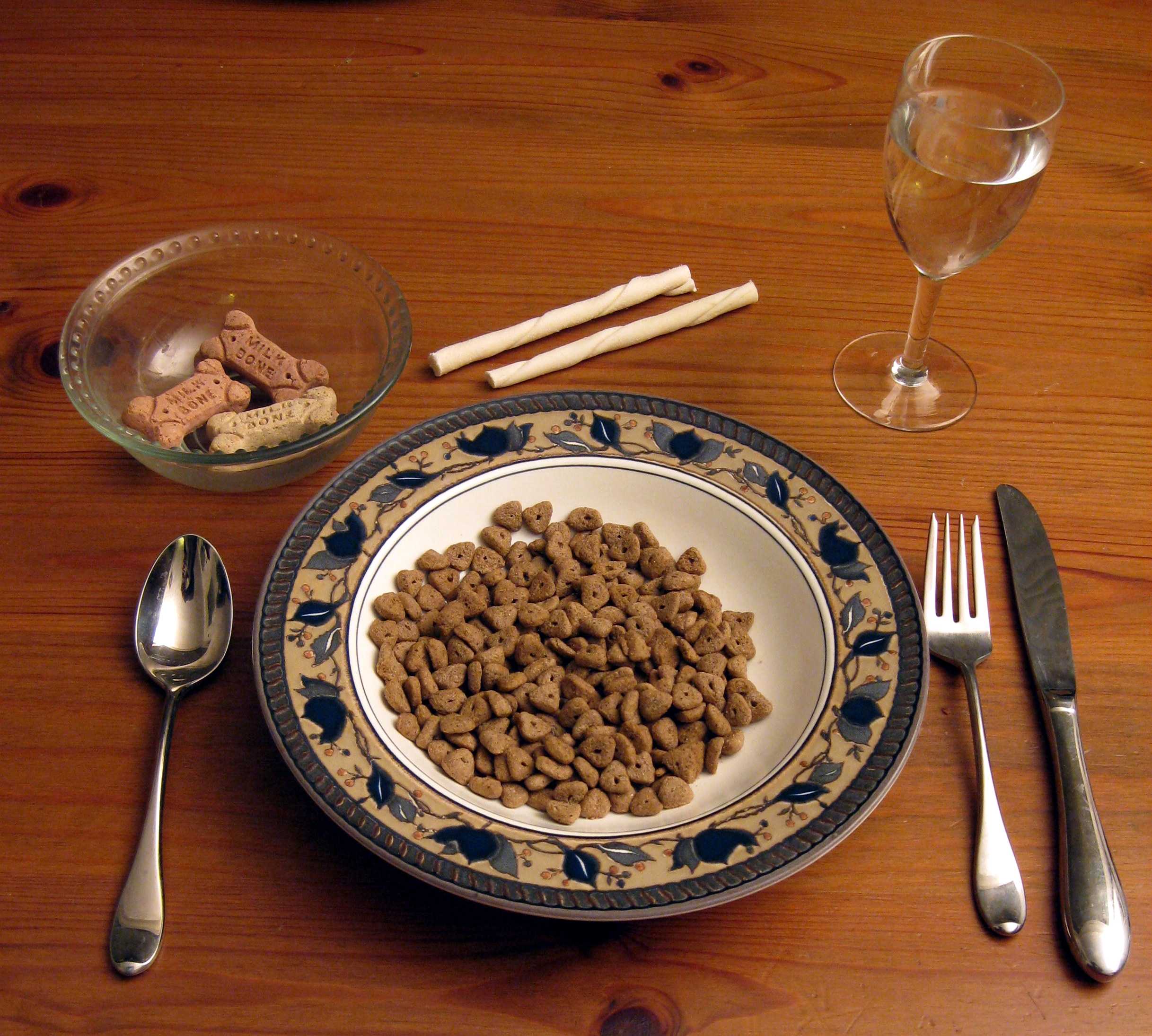 Royal Canin Dry Food
The most popular, but not the best method. It is sold all over the world, and you can even see it in some food-shops, not even talking about the pet-shops.
When you are looking at the counter with all the packets of food, you might just get confused. So, first of all, the effectiveness of dry food fully depends on it's quality. It fits most of the dogs, and definitely easy-to-use. But on the negative side, it doesn't have any water in it – so your dog will need to hydrate from other sources, like a basic drinking water basin.
Not only that, but feeding early puppies with dry food may develop an allergy. First possible time for puppies to eat this food is at about 35-40 days of their life. There are many companies you can choose from, but only some have good products.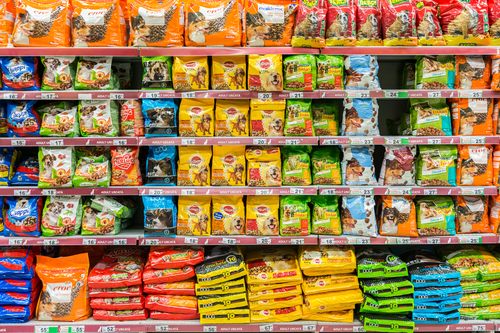 The list of such companies is:
Evanger's Pet Food;
Orijen;
Natural Balance;
Royal Canin.
and others… The companies stated above produce good dog food, that will give your German shepherd a very high quality of nutrition.
Canned
Wet dog food is also very popular. It is also called "canned dog food". A very good alternative. Full of water and as nutritious, as dry food, but also harder to manage.
One of the problems is that you need to use it fast after opening, or it can, and will spoil. Another con is the fact, that canned food sometimes can be by a big margin more expensive, than dry dog food.
So, what is it made of? Mostly, canned food ingredients are meat and animal organs, like brains and etc. If you don't have any way of hydrating your dog, the pet doesn't want to drink, or just can't drink much, or maybe perhaps you just don't want to choose dry food for any other reason, then consider canned dog food.
Manual Feeding
By far the hardest one, but the most rewarding if done correctly. Not only you have to supervise and prepare the diet for you dog, but also feed it correctly. And because of this fact it is really hard to go with. But it also opens you the possibility of manually choosing and approving your German shepherds energy needs.
By managing what your pet eats on your own, you would know what to change and when, as well as develop the pet on your own. Go for this method on your own risk, as it is as easy to fail, as is is to succeed at it. Only remember, as this method is especially good for puppies, and worse for adult dogs. Sometimes it's even the only choice when caring for new-born German Shepherds.
Conclusion
To come to a logical conclusion, it's gotta be said, that any food will fit your German Shepherd, as well as any other dog.
When you choose your method of feeding, pay attention to your dog's attributes. Maybe it's ill, maybe it doesn't like to drink (but has to). Perhaps for some reason it doesn't like eating one type of food or another.
Adjust to your pet's needs, and this will guarantee it's good and efficient development over the ages. And thank you for reading!
Click to rate this post!
[Total:

1

Average:

5

]