Introduction
A Cocker Spaniel is a perfect spotting breed designed for flushing games. It is necessary to mention, that to get an obedient and well trained dog, the first training session for hunting should start as a puppy.
In this article we are going to give you necessary training tips how to make your Cocker a nice working 'bird dog'.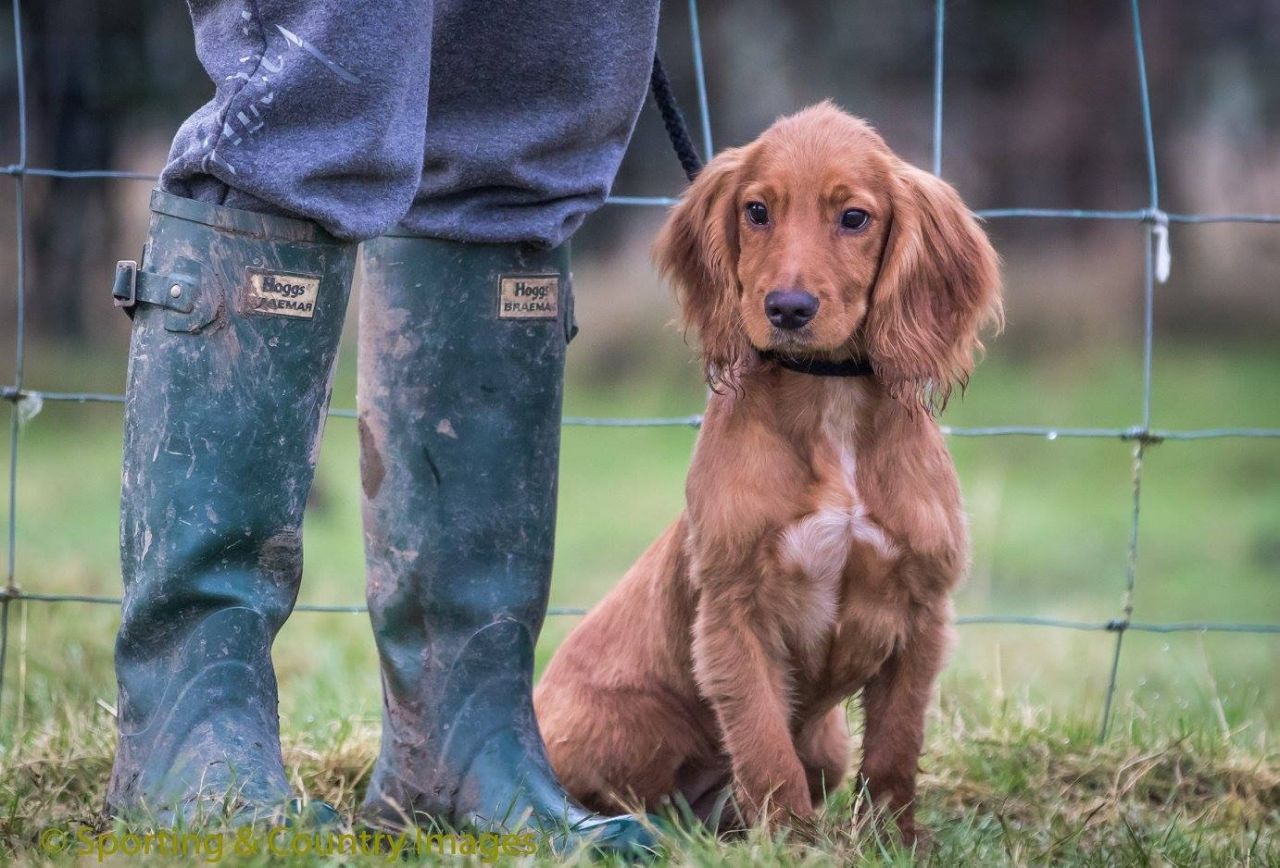 How to Start Training a Puppy?
Recommendation: to start training your puppy for bird retrieving, it should undergo some basic training. This includes the basic commands for retrieve, recall, stay, sit, and up. These commands are necessary for a good hunting dog.
Start to teach your puppy when it is already 1 month old. Teach your small Cocker in the form of a funny play: make it search, find and fetch its favorite toys. When your Spaniel is 4 months old, start to train it to get toys from the water and immediately bring them to you.
Be careful! Do not overload a small puppy with training. Training sessions must be short and frequent, and always cheerful and friendly.
Moreover, it is necessary to develop stamina of your puppy. It should spend a lot of time on the fresh air running and playing, thus a puppy will have well developed organs and a strong body.
A proper diet also plays a significant role: it should be rich in protein. That is how you can prepare your puppy to real bird hunting training.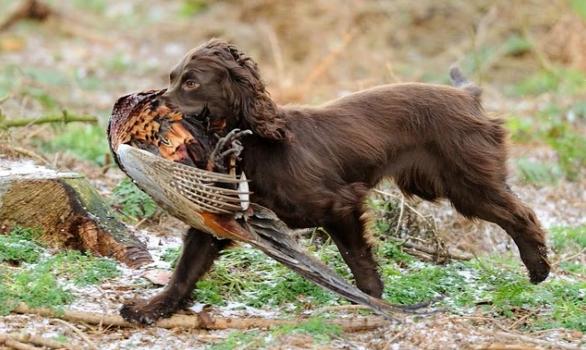 When your Cocker puppy is 6 months old, it should know how to walk on the leash (from your left side).
The training should be done on a daily basis until the puppy is fully aware of what they are to do for every command.
How to Train for a Gun Pattern?
It is necessary for a puppy to know how to stay and work within the perimeter of the gun. Many professional hunters use pigeons to train a puppy to stay in a proper gun area. A Cocker Spaniel needs to learn the pattern of flushing and retrieving within the hunter's range of shooting.
The most crucial issue is that a Cocker should know how to chase and come back if the bird is out of the gun range. For this, you may use a recall whistle.
Warning! Some professionals advise to use shock collars for puppy training (to teach a dog to stop and come back). But this method may seem to be too abusive for a dog.
How to Introduce a Gun to a Puppy?
It is not a secret, that a good trained dog should not be scared of loud unexpected sounds, as gun reports. After a Cocker Spaniel hears a gun bang, it should immediately retrieve a bird. It is not easy task to do: you will need to practice and take the dog out with you to become accustomed to the noise of birds and do a shorter chase and then call them back.
Advice: you can use the method, when a dead bird is used. After you have shot, throw a dead bird somewhere near you for your puppy to find and retrieve. Remember, that a Cocker should not eat the bird, use some special treats.
Conclusion
Do not expect, that your puppy will be an excellent bird hunter in one year. It takes few years of hard daily work to get well trained Cocker who will help you a lot in a bird hunting. A young Spaniel should get used to a new environment, and, the most important thing – to hunt all day long.
If you have done the training correctly, the puppy will flush, chase, retrieve, and bring you back the bird.
Click to rate this post!
[Total:

0

Average:

0

]