Introduction
If you make a decision to have a dog, you decide to have one more member of the family. It does not only mean happy moments and endless games. If you have a dog, you have a great responsibility to take care of it.
Fortunately, the list of health worries for Shih Tzu is rather small. However, you have to be aware about troubles you can "meet" in order to make the life of your pet better.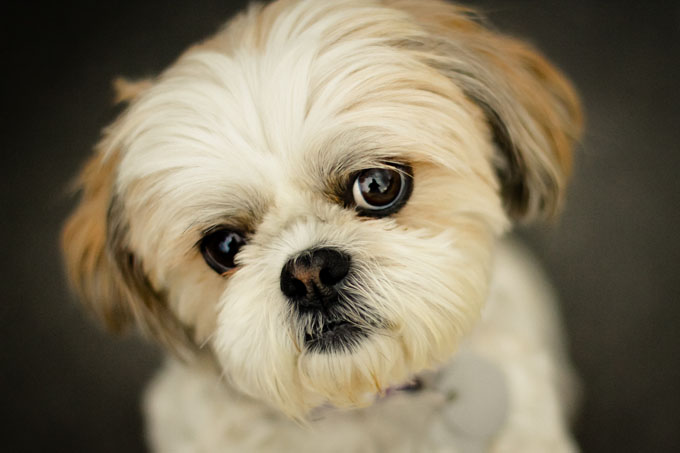 Health Сoncerns: Eye Problems
Shih Tzu is a toy dog with short face, small body and bulgy eyes that sometimes cause several problems. They are:
Infections. If the area where your dog is not clean enough, and there is dust in the air, it can lead some inflammation (if foreign materials enter the area of shallow eye sockets).
Cataracts. When lens of eyes lose their transparency, cataracts can happen. When this occurs, the dog can have problems with the vision that can lead to blindness if no measures were taken.
Corneal ulcers. Dust together with conditions that cause itch of the eye can cause corneal ulcers.
These are just some problems that can become a trouble for Shih Tzu. However, if you take care of your dog's beautiful soulful eyes, nothing bad will happen.
Protect it from a Heatstroke
Be careful! Weather conditions can cause problems to your dog, especially if you live in a warm climate.
When it is very hot in summer it can be difficult for such toy dogs as Shih Tzu to breath (these dogs have very small nostrils). In order to avoid a heatstroke keep your dog indoors during hot summer days or be in a shadow when you go for a walk.
Recommendation: do not forget to give your pet enough cool water.
These are the most common symptoms of a heatstroke:
panting;
high body temperature;
rapid heart rate;
pale gums;
red tongue;
weakness;
diarrhea.
If you noticed something from this list, do not hesitate and take you dog to a cooler place. Try to make it fresh: give a cool bath.
Warning! Not cold bath.
Put it on wet towels. It is better to use a rectal thermometer in order to check your dog's temperature every 5 minutes.
If you realize, that the dog does not feel better, call for the doctor or go to the nearest emergency veterinarian.
Problems with its Back
Shih Tzu has a long but not very strong back. That is why it can suffer from back problems sometimes. Problems can occur after using the leash: some owners pull the leash if the dog is very active, forgetting that they are much stronger than their pet.
The most common trouble, connected with dog's back, is intervertebral disk disease. It can cause pain or lead to dog's weakness or even paralysis (if you do not treat it promptly and correctly).
Allergies
One of the most common problems for Shih Tzu is being allergic to many things in dogs' environment. Allergy can appear after something was inhaled or ingested by the dog, after this came in contacts with dog's skin or after the dog had a bite of the insect, for example, after a flea bite.
This is a list of the most common allergens:
perfumes;
shampoos;
lawn products;
smoke from cigarettes;
cleaning products;
plastic;
some fabrics;
feathers;
rubber.
As symptoms occur in the area of dog's body where the allergen contacted it, the symptoms can be different. They are:
red and itchy skin;
constant scratching;
hair loss.
The best way to help your dog is to take it to the vet: a professional will make exams to find the allergens and give some medicine to help the dog.
Advice: never give medicine for the dog when you are not sure in the reason of the disease.
Health Information
Other health problems that can happen with your dog are ear infection, dental problems, coccidian, intoxication and so on.
To prevent these troubles is really difficult and sometimes impossible. However, if you are aware of information about symptoms and the first aid, you can keep your dog healthy and even save its life.
Click to rate this post!
[Total:

0

Average:

0

]