Bathing
Yorkshire Terriers rarely wash with joy. But if the owner will show patience and ingenuity, bathing of a puppy can become a pleasant procedure. Bathing is the best to be performed in the bathroom. Bathing in a basin supplied, for example, on a chair, is undesirable because, as a puppy might, gasp, turn it over and hurt itself.
Shampoo
Any prophylactic line of cosmetics contains a super cleaning shampoo for the first wash and a vegetable and protein shampoo for the second wash. All preventive shampoos are quite concentrated so should be diluted in a ratio which depends on the particular dog's fur.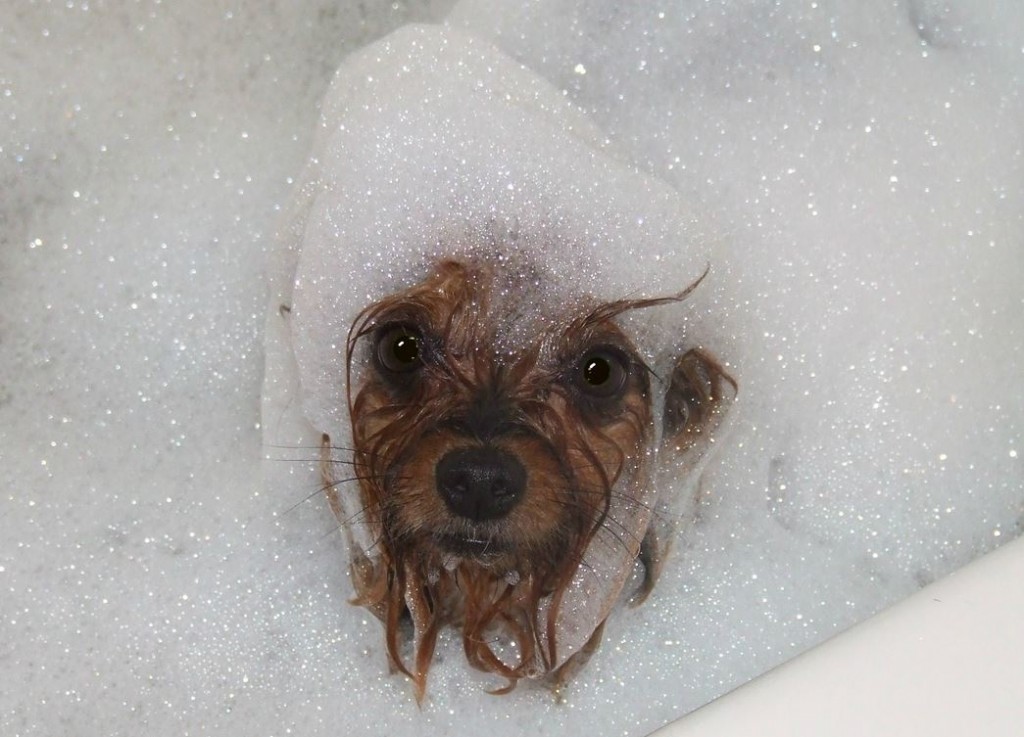 In order to dillute a useful regular shampoo a bottle with a pump dispenser can be useful and for a conditioner you may apply spray.
Caution! We must not forget that it is strictly forbidden to let the puppy lick the shampoo because it will upset his stomach.
The water should be diluted so that it is warm, about 36-37°C. The shampoo is better to be diluted with water. It is best to pour it on hands, apply it in gentle moves on the dog's coat in the direction of hair growth for it to avoid messing.
How Often to Bathe
If the Yorkshire Terrier can't stand washing, for example, it is frightened of water, you need to bathe it more than once in 14 days, as expected, but a little more oftener so that it can get used to this procedure.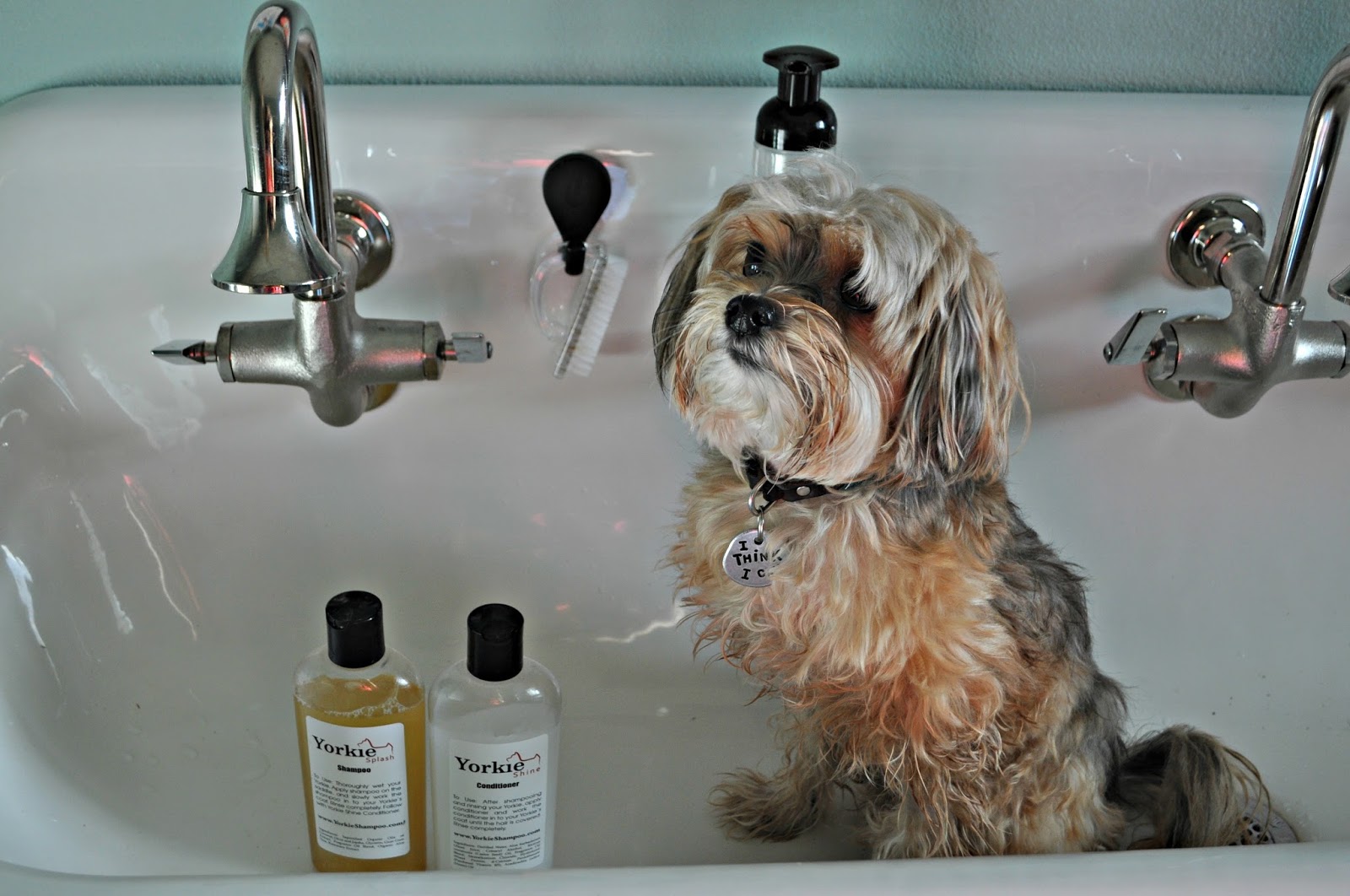 Advise: there's no need rushing and everything will work out. When washing a puppy you must carefully watch, that the shampoo was washed away, and apply the conditioner.
Then thoroughly rinse the fur. Still, you can apply oil on it. Incidentally, in dogs with long hair are less likely to appear сoltons after this smudging.
Now you need to dry the hair. To dry it is necessary, because the puppy might catch cold, it may develop otitis media. For drying you need use two warm towels – drying must not injure the skin of the puppy.
After the washing was made, York can be dried in the dryer, just with warm air but not hot and cold one. To dry hair, you need pull it a little by scratching on the back down from the parting – just as neatly as your own hair, smoothing the curls.
Attention! After drying, you must carefully comb the entire hair from its roots, first by brush with natural bristles against the grain, cleaning the undercoat puppy up to 6 months, then a metal comb with teeth can be used on wool and you can make clear parting.
Drying
We recommend: drying your pet by natural means with minimal using of a Hairdryer, the Hairdryer should be powerful (1600-1800 W), so that the drying takes place rapidly.
Before drying the eyes should be dripped and the ears cleaned. It's better to start drying with the problem areas: belly, paws, behind ears, neck. So as for the strands not to interfere they can be fixed with clamps.
Click to rate this post!
[Total:

0

Average:

0

]