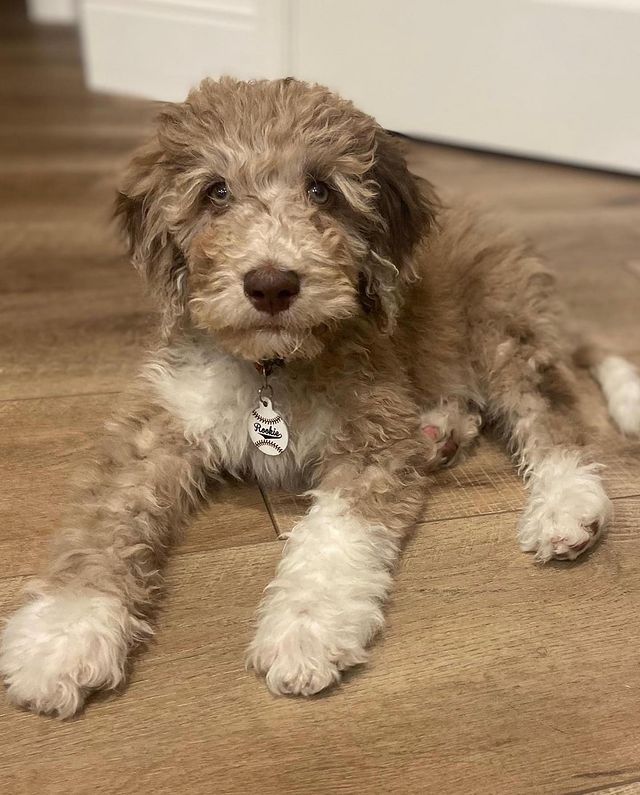 Goldendoodle is popular breed accross USA. People fall in love with Goldendoodles at first sight because the breed has many advantages.
Therefore it's important for our team to give helpful guides and tips for future Goldendoodle owners in California (CA):
List of breeders In the CA
A small list of How to choose a right breeder
Difference between F1 and F1b
Price of a Goldendoodle puppy
More details are in the article below.
OC Goldendoodles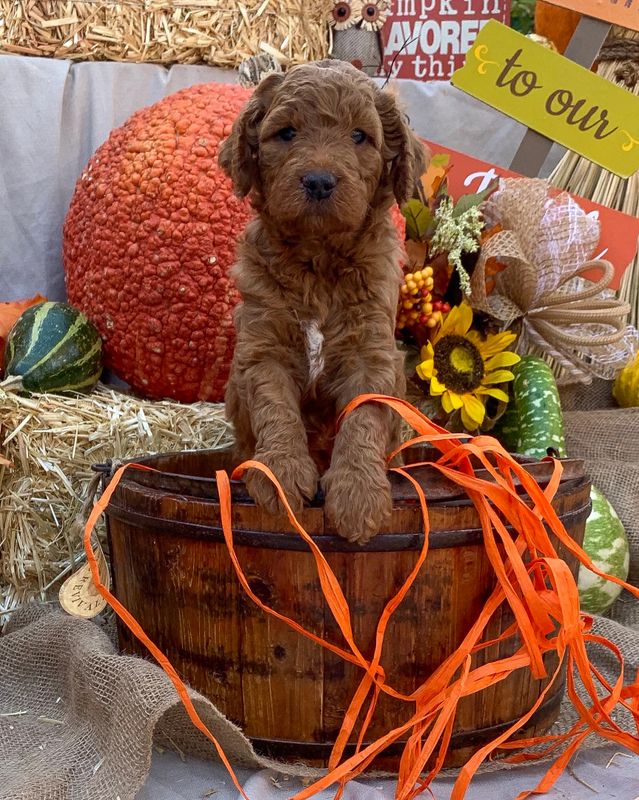 Big Dog Doodles & Livestock Ranch is a small in-home breeder that has been breeding dogs since 1990. They breed only one or two litters per year, which allows for 24/7 hands-on care for each puppy. The puppies are raised as part of the family and are well-socialized and raised with children. They receive "Super Dog" training at three days old to improve their physical and mental development and are started on potty training at three weeks old.
The breeder places a strong emphasis on breeding happy, healthy bloodlines. The sire and dam of each litter are both CKC registered and have been DNA tested and certified free of disease. The parents also have OFA certification for various health conditions and are known for their sweet personalities, which they pass on to their puppies.
Each new owner receives a puppy kit with a variety of resources and materials to help them care for their new pup, including a vaccination record, microchip, and 30-day free pet insurance. The puppies come with a 2-year health guarantee and are fully potty trained by the time they go to their forever homes. The breeder also provides a "What to Buy" list for new parents to prepare for their puppy's arrival.
OC Goldendoodles details
Big Dog Doodles & Livestock Ranch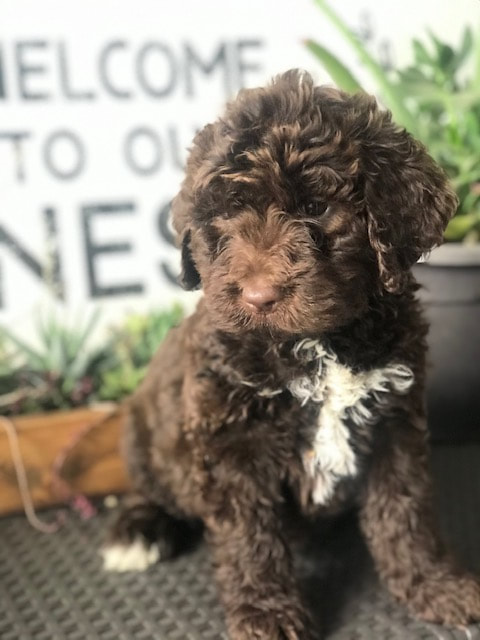 Big Dog Doodles & Livestock Ranch provides their Doodle puppies with a high standard of care. The puppies receive their first vaccinations and a full exam from a licensed veterinarian and are de-wormed.
They come with a 3-year health guarantee and are fed a high-quality nutrition system from the start. The puppies are born and raised indoors with their mother and are socialized and handled from day one. They are also introduced to the crate and house training, and the breeder provides detailed instructions for crate training and a daily schedule.
The puppies come with a blanket with familiar scents and a shopping supply list, and the breeder provides life-long support for any questions. Residents of California, Arizona, and Nevada can receive doorstep delivery, while out-of-state residents can arrange for shipping with a flight nanny or fly with their puppy under their seat.
Big Dog Doodles & Livestock Ranch details
Golden Liberty Doodles
Golden Liberty Doodles details
Cali Doodles
Cali Doodles details
Rainbows End Puppies
Rainbows End Puppies details
Coastland Goldendoodles
Coastland Goldendoodles details
Windsong Doodles
Windsong Doodles details
ASD Companion Doodles
ASD Companion Doodles details
Given Doodles
Given Doodles details
Almond Blossom Doodles
Almond Blossom Doodles details
Location: San Joaquin Valley, CA
Golden State Doodles
Golden State Doodles details
O'Hara Goldendoodles
O'Hara Goldendoodles details
Helix Hills Goldendoodles
Helix Hills Goldendoodles details
Bel Cuore Doodles
Bel Cuore Doodles details
Cutie Doodles
Cutie Doodles details
Sharper Doodles
Sharper Doodles details
About Goldendoodle
Goldendoodle is a cute mix between the Poodle and the Golden retriever. Many Americans love them because the combination of that beautiful breed includes the best traits of both parents and one of the most important things Goldendoodle is hypoallergenic.
Video guide about Goldendoodle dog breed
Sizes of Goldendoodles
| Size | Height and Weight |
| --- | --- |
| Petite | below 14 inches, typically 25 lbs. or less |
| Miniature | 14 – 17 inches (43cm – 42cm) at wither, 26-35 lbs. |
| Medium | 17 – 21 inches (43cm – 52cm) at wither, typically 36-50 lbs. |
| Standard | over 21 inches (53cm – 63cm) at wither, typically 51 lbs. or more |
Goldendoodle height and weight ranges
What is the difference between F1 and F1b?
Generations of Goldendoodles
| | |
| --- | --- |
| F1 | Golden retriever x Poodle (50% chance of being low-shedding) |
| F1B | F1 Goldendoodle x Poodle (higher success rate over F1 for non-shedding) |
| Multigen | two goldendoodle parents. One parent has to be an F1B or multigene. A poodle bred to a multigen goldendoodle is also a multigen. (Most hypoallergenic with a 98% non-shedding success rate) |
Generations of Goldendoodles
Letter "F" stands for "Filial."
Filial simply means that the dog is a crossbreed rather than a purebred.
The number "1" refers to the fact that the puppies are the first generation offspring of a Poodle and a Golden retriever.
"B" stands for Backcross. Backcross means that the F1 dog is bred with a purebred parent breed.
F1 and F1B Goldendoodles difference in video
How Much Does a Goldendoodle Cost in the US?
Goldendoodle's average price in California is between $1500 and $5000.
How to choose a Goldendoodle breeder
There is the main point you should pay attention on:
GANA Member
Experience
Breeding Practices
Health Screening
Paperwork and History
Goldendoodle Breeders In USA
Conclusion
There are enough good breeders in the US, California. Choose the good one you liked the most after the review of the list we provided. Enjoy your future friend ❤️