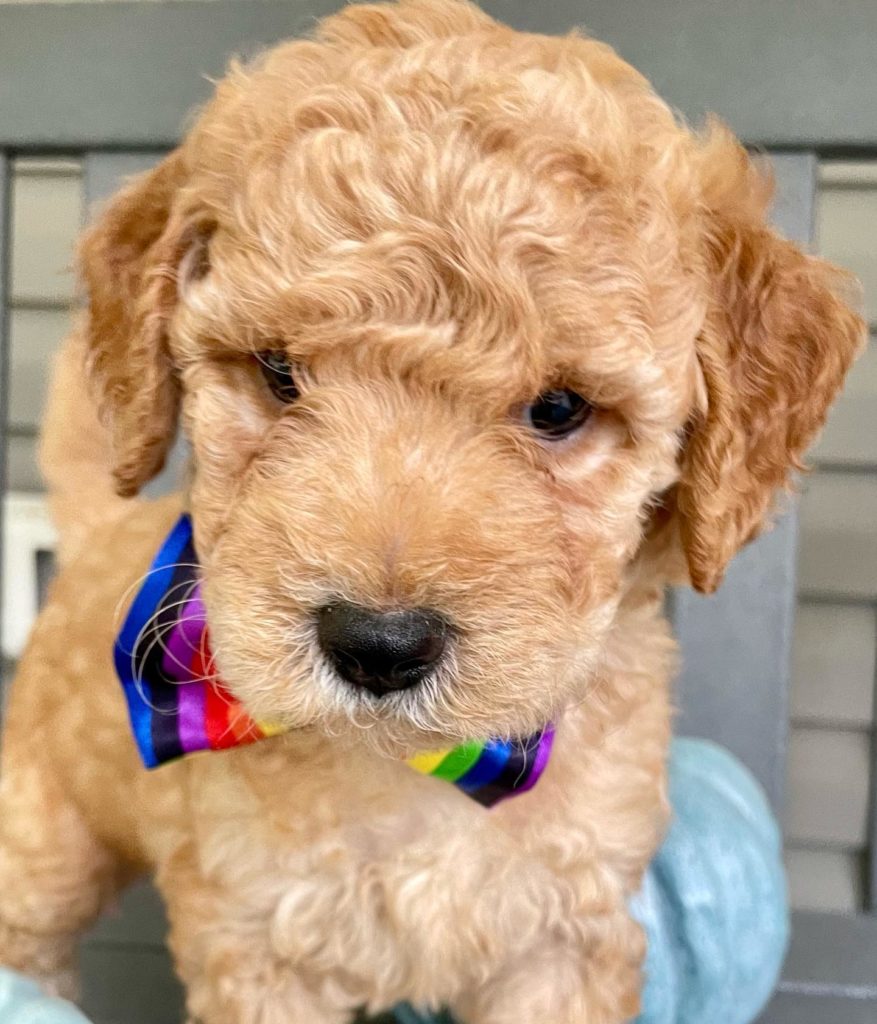 According to Rover.com, Goldendoodles become more and more popular over the years. Amount of "Doodle" owners is two times bigger in the United States since 2016, according to Rover's database of millions of dog profiles.
Therefore it's important for our team to give helpful guides and tips for future Goldendoodle owners:
List of breeders In the USA
Signs of good breeders. How to choose a right breeder
Why you should know the difference between F1 and F1b
How to choose a Goldendoodle puppy
Price of a Goldendoodle puppy
More details are in the article below.
Fox Creek Farm (West Virginia)
Fox Creek Farm is certified Blue Ribbon Breeders in West Virginia with the GANA and they are rated as Excellent Breeders with "Gooddog".
Fox Creek Farm focuses on many things in our program with health, confirmation to the Goldendoodle Breed Standard, and temperament being of utmost importance. The health testing they complete on every single dog before breeding is as follows:
OFA hips/elbows at 12 months of age
PennHip after 16 weeks of age
OFA heart/patellas at 12 months of age
OFA eyes every two years
Additionally, they do complete DNA testing for the following diseases: Three mutations of Progressive Retinal Atrophy, Degenerative Myelopathy, Ichthyosis, Neonatal Encephalitis with Seizures, von Willebrand's Disease, Chondrodysplasia, and Chondrodystrophy.
Puppies leave them at a minimum age of eight weeks and:
vaccinated
dewormed
microchipped
socialized with people and grown dogs.
They typically learn to go in and out of a doggy door at four weeks of age.
By six weeks of age, our puppies are also litter box trained
by eight weeks of age, they know how to sit.
Fox Creek Farm only breeds mulitgens (Goldendoodle x Goldendoodle) due to their higher non-shed success rate. They can produce Goldendoodles anywhere from 15 to 65 lb.
Fox Creek Farm details
Fountain Falls Goldendoodles (South Carolina)
Puppies from Fountain Falls Goldendoodles are raising in the amazing conditions of South Carolina – in the fresh air of the foothills of the Appalachian mountains. Puppies play in an adjacent 2,000-square-foot puppy play yard stocked with all kinds of puppy toys, slides, tunnels, and ramps.
The owner is actively involved with the Goldendoodle Association of North America and certified blue ribbon breeder.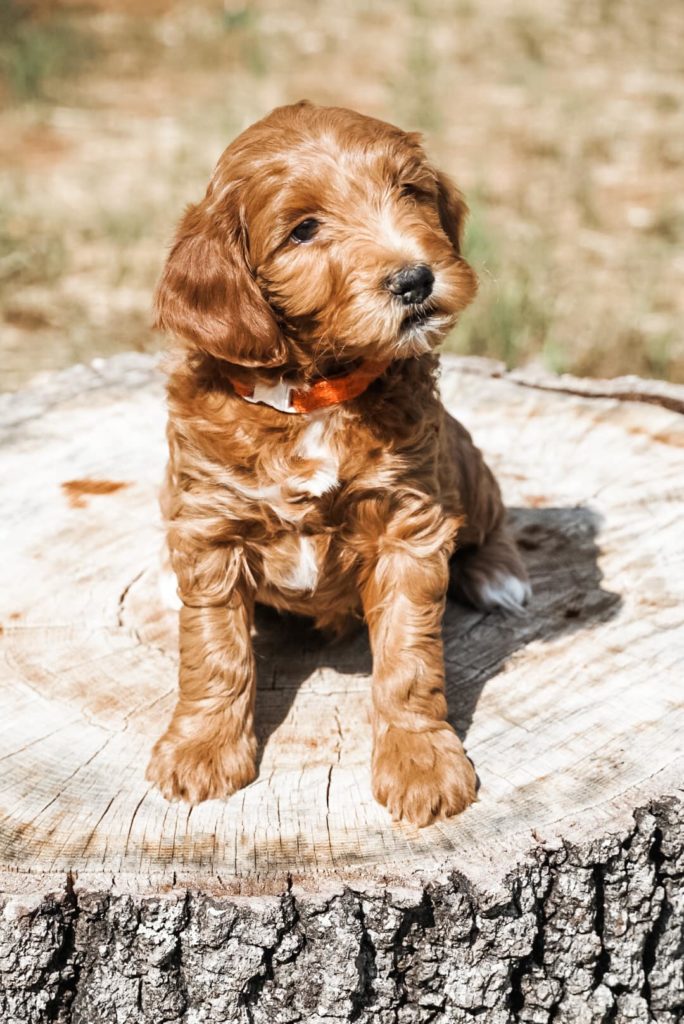 Their Goldendoodles come in four sizes: micro petite (up to 25 pounds), mini (26-35 pounds), medium (36-49 pounds), and standard (50 pounds or more). Their colors are buff, white, red, sable, black, chocolate, phantom, cream, black/ white, chocolate/white, and red/white parti. All of their dogs are chosen for their good health, temperament, and conformation and all passed GANA extensive Blue Ribbon health requirements. These include hips, elbows, patellas, heart, CAER (eyes), and a complete battery of DNA tests
Fountain Falls Goldendoodles Details
River Falls Goldendoodles (South Carolina)
As lifelong dog lovers, owners, breeders, professional groomers, and trainers, they take great pride & care in the puppies they breed for customers. Puppy will have hypo-allergenic qualities, an easy-going temperament (great with children), amazing trainability, loyalty, and intelligence. All puppies are born and raised in their home.
They complete the most current genetic panels on all of their parents, testing for over 150 diseases. Stay in contact with other G.A.N.A. breeders and breeders forums to keep current with information on puppy development, food, genetics, and any newly discovered health issues or concerns relative to the breed. Health testing requirements to maintain Blue Ribbon status can be found on the Goldendoodles Association of North America website or G.A.N.A. They have a written puppy-raising protocol that is evolving and changing as they continue to research and experience the best way to prepare puppies for families and service work. The parent's health test results are available for review at any time upon request. At River Falls Goldendoodles are not a kennel or a professional breeding compound. All River Falls dogs are pets at their home.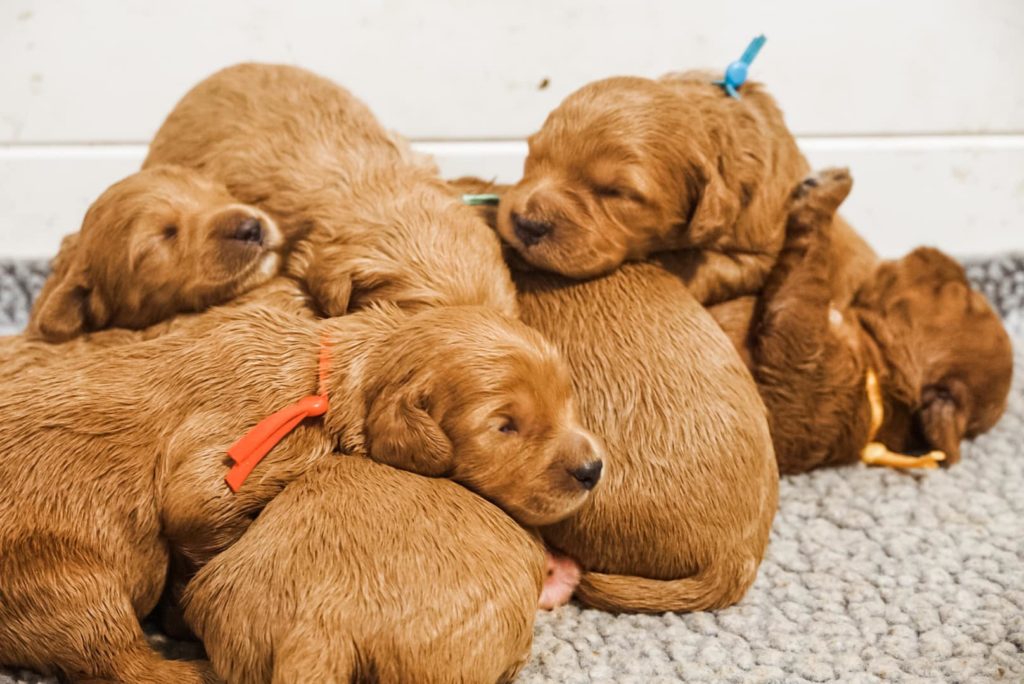 River Falls Goldendoodles details
Beechwood Goldendoodles (South Carolina, Virginia)
Beechwood Goldendoodles is a blue-ribbon member of the Goldendoodle Association of North America. They are recognized by the Good Dog Responsible Breeding Program. They grow up petite, mini, medium, and standard Goldendoodle pups.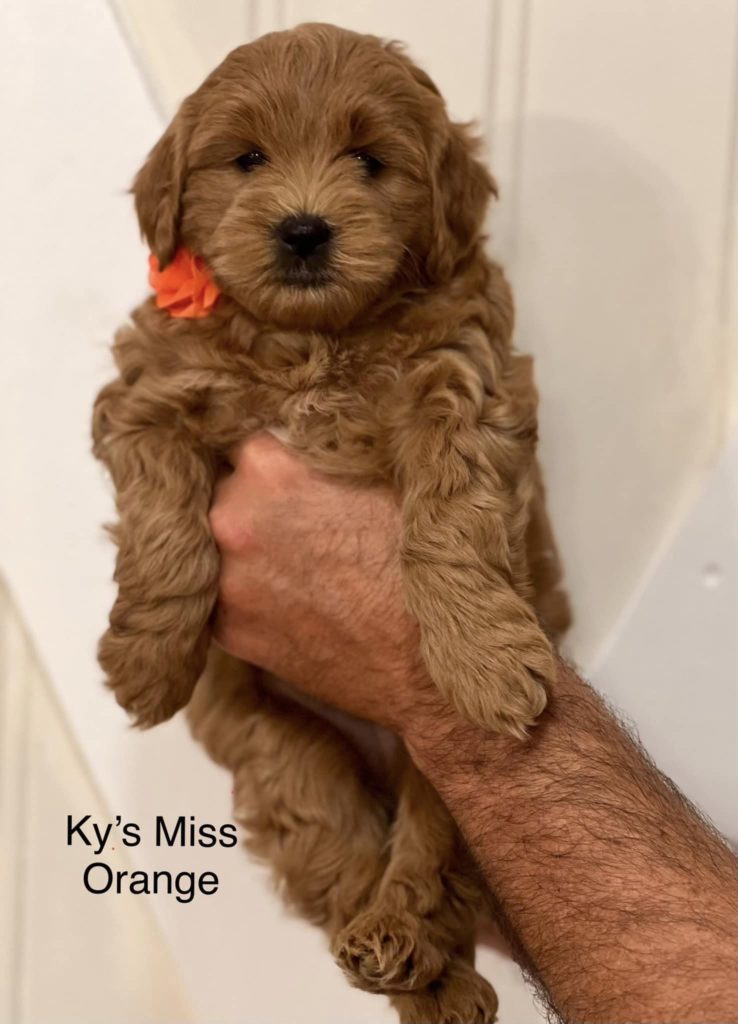 In addition, our puppies' parents will have passed the highest blue-ribbon level of extensive medical evaluations, including the heart, hips, eyes, elbows, and paella, as well as a comprehensive DNA panel. They also complement our program with Avidog Transformational Puppy Rearing and Puppy Culture for social and neurological development, based on current science.
Beechwood Goldendoodles details
PuppySpot (United States)
This is really convenient online platform, easy to use with a wide range of Goldendoodles puppies.
Breeders are vetted and screened in partnership with USDA. The results of this health evaluation are reported through our mandatory Veterinary Health Report (VHR).
Their private travel network(works around the US) ensures your new pup arrives home healthy and safe.
They placed over 200,000 puppies into over 200,000 homes.
PuppySpot Goldendoodles Details
Amber Moon Goldendoodles (Alabama)
10 acres in beautiful Southern Alabama. They raise Miniature Goldendoodles and Petite Goldendoodles.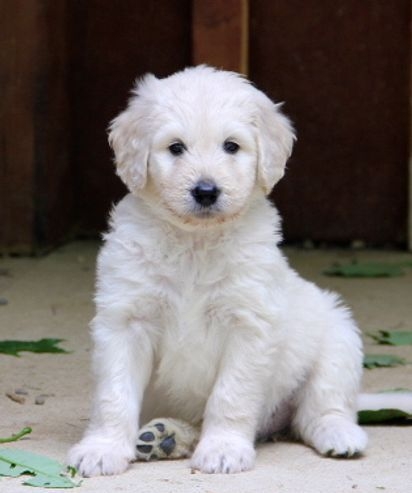 We are proud to be a blue ribbon member of this 'cut above the rest' breeding association. Besides producing very sweet, friendly and non-aggressive dogs, the blue ribbon membership means all our dogs have passed extensive health testing requirements. None of our dogs are a carrier if any genetic disease. You will get a copy of the parents test results as part of your puppy packet.

You can see specific details about test results of our dogs on 'our boys' and 'our girls' pages. General information about each test can be found on our G.A.N.A. page.

"About us" page of Amber Moon Goldendoodles
Amber Moon Goldendoodles Details
Family Labradoodles and Goldendoodles (Virginia)
It's a nice breeder (GANA member) if you're looking for Goldendoodles in Virginia, Yorktown. They bring up multi-generational, hypo-allergenic, non-shedding, playful dogs! Parents of Goldendoodles all have exceptional temperaments.
On their website, you can find an amazing article where they show how a breeder grows up Goldendoodles week by week.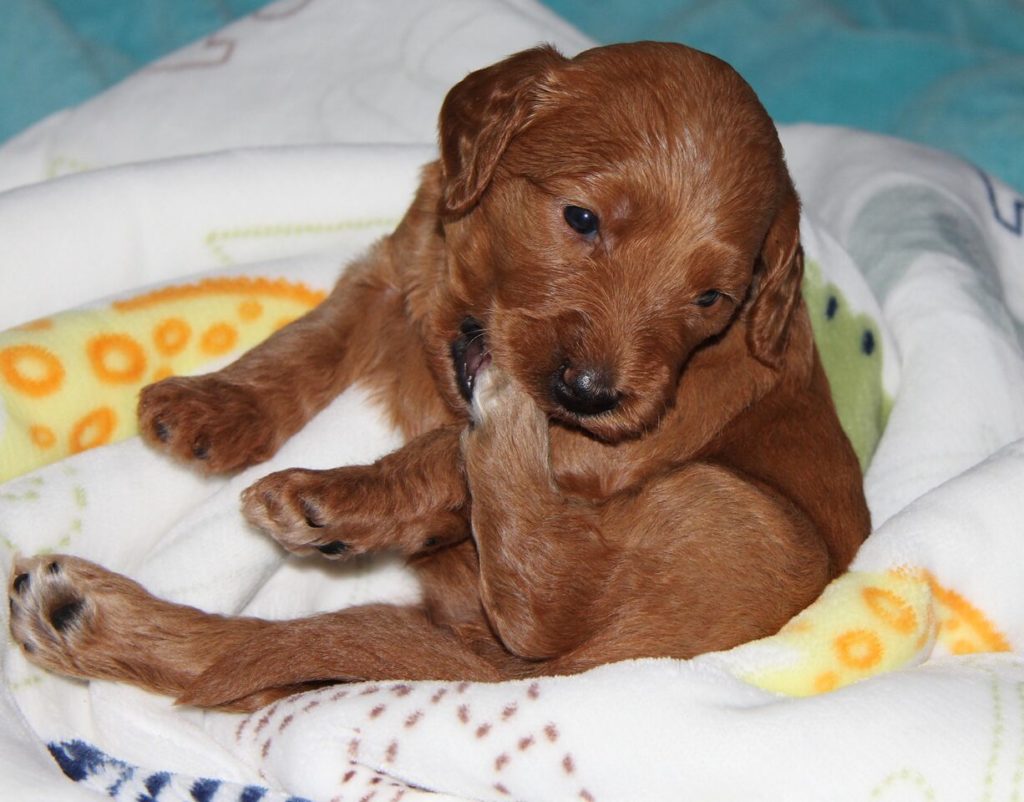 Family Labradoodles and Goldendoodles Details
Vandenbark Doodles (Colorado)
They raise Goldendoodles in Colorado, US.
Vandenbark Doodles' focus is to breed for both health and temperament. All their breeding dogs pass all necessary health testing prior to breeding which includes OFA hips/elbows, cardiac, eyes, patellas, and a full DNA panel.
All of their dogs live with them in their family home, or with one of the guardian families!
Breeder begins with ENS (early neurological stimulation) and ESI (early scent introduction). They follow a mixture of both Puppy Culture and Bad Ass Breeder programs. ​
Puppies are well-adjusted and have started the process of crate and potty training ​
2-year Genetic Guarantee ​
Lifetime Breeder Support! ​
Parents that are fully health tested- Dna, Hips, Elbows, Cardiac, eyes, and Patellas ​
Licensed breeder in the State of Colorado through PACFA ​
Blue Ribbon GANA Breeder ​
Puppy Starter bag that includes 6 lbs of food, customized collar, Chew toy, Training tips, 30 days of free pet insurance through Trupanion, and a bag of treats.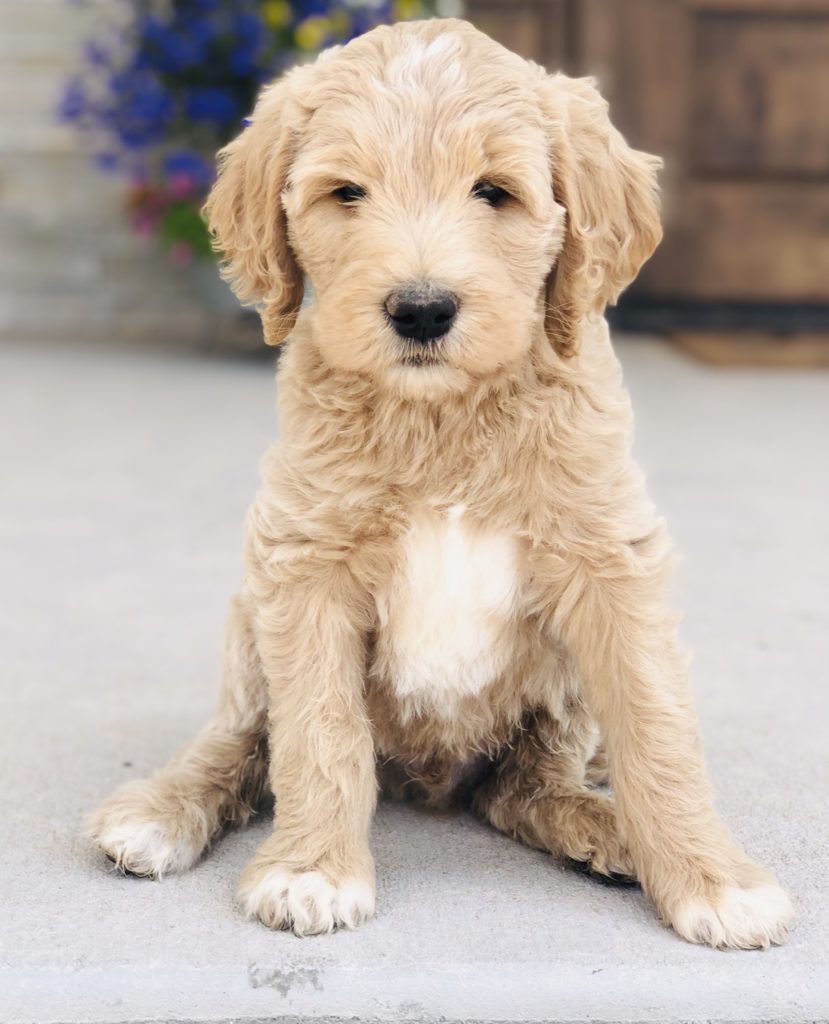 Vandenbark Doodles Details
Dacus Doodles (Texas)
They raise Multigenerational Goldendoodles, standard size 50+lbs (no Mini Goldendoodles).
Family-raised Goldendoodle puppies mean you get a socialized puppy raised by us. The breeder is located northwest of Houston in Montgomery, Texas. In their opinion, Goldendoodles are allergy-friendly, non-shedding, and highly intelligent dogs which makes them amazing family pets! Each puppy lives as a member of its family, sharing main living areas. They are not a kennel!
Starting from the time they are 3 days of age their work start. This involves ENS (Early Neurological Stimulation) from days 3-16, emotional resilience exercises, daily socialization tasks, working on potty and crate training and so much more!
Their high-quality puppies are properly socialized by the whole family and are familiar with the normal sights and sounds of everyday life. They begin basic training with their dogs before they leave for their new forever homes.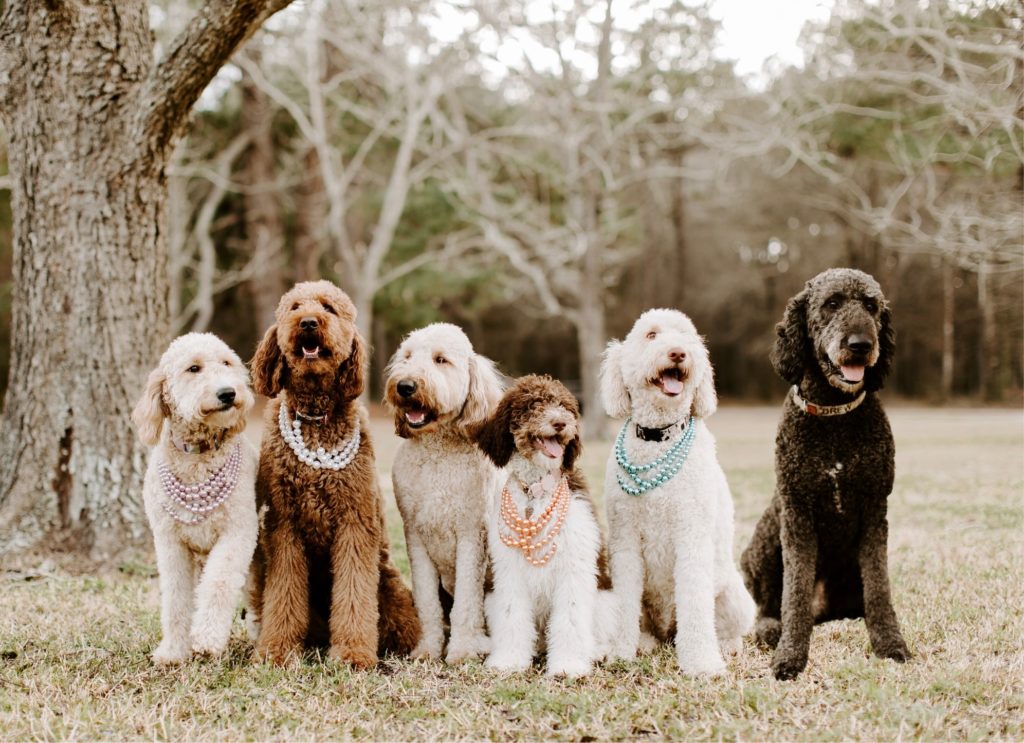 As part of their breeding program, they do temperament testing when the puppies are 7 weeks of age. This is to help guide you in suggesting which puppies would be considered to have the best odds of meshing with your family's activity level, desires, and needs. While the overall temperament of doodles is lovely, this helps you have more insight into selecting your future family member, whether your perfect puppy is going to be a family companion, a potential therapy dog, emotional support or service animal.
All their Goldendoodle breeding pairs are genetically clear and health tested. You may see more about their health requirements on GANA's website under the blue ribbon section.
Dacus Doodles Details
Goldilocks Goldendoodles (Texas)
Goldilocks Goldendoodles Details
Deans Creek Doodles (New York)
Deans Creek Doodles Details
Lakeview Goldendoodles (New York)
Lakeview Goldendoodles details
Lake Road Doodles (North Carolina)
Lake Road Doodles Details
Oopsie Doodles of NC (North Carolina)
Oopsie Doodles of NC details
OC Goldendoodles (California)
OC Goldendoodles details
Beautiful Doodles 4 U (Arizona)
Beautiful Doodles 4 U details
Winding Creek Ranch (Indiana)
Winding Creek Ranch details
Highland Goldendoodles (Utah)
Highland Goldendoodles details
About Goldendoodle
Goldendoodles are an adorable mix between the golden retriever and the poodle. They are the ultimate combination of good looks, smart wits, and playfulness. The hybrid is known as a "designer breed" because they were bred to have the lovable qualities of both of their parents and are known to be hypoallergenic.
Video guide about the Goldendoodle dog breed
Goldendoodle Sizes
| Size | Description |
| --- | --- |
| Petite | Height below 14 inches, typically 25 lbs. or less |
| Miniature | Height over 14 but under 17 inches (43cm to 42cm) at wither, typically 26-35 lbs. |
| Medium | Height over 17 but under 21 inches (43cm to 52cm) at wither, typically 36-50 lbs. |
| Standard | Height over 21 inches (53cm to 63cm) at wither, typically 51 lbs. or more |
Goldendoodle Sizes ranges
What is the difference between F1 and F1b?
Goldendoodle generations
F1 = Golden retriever x Poodle (50% chance of being low-shedding)
F1B = F1 Goldendoodle x Poodle (higher success rate over F1 for non-shedding)
Multigen = two goldendoodle parents. One parent has to be an F1B or multigene. A poodle bred to a multigen goldendoodle is also a multigen. (Most hypoallergenic with a 98% non-shedding success rate)
Letter "F" stands for "Filial."
Filial simply means that the dog is a crossbreed rather than a purebred.
The number "1" refers to the fact that the puppies are the first generation offspring of a Poodle and a Golden retriever.
"B" stands for Backcross. Backcross means that the F1 dog is bred with a purebred parent breed.
Video F1 vs F1B Goldendoodles difference
How Much Does a Goldendoodle Cost in the US?
Goldendoodle average price usually ranges anywhere between $1500 and $5000, depending on their size, coat type, generation, and location of the breeder. You can expect to pay more for Mini Goldendoodles, whereas Standard Goldendoodles are usually less expensive.
How to choose a Goldendoodle breeder
There are signs of a good breeder:
GANA Member
A good Goldendoodle breeder will be a member of the most famous organization GANA (the Goldendoodle Association of North America) that impacts their chosen breed. GANA members follow a Code of Ethics, each puppy will be microchipped, parent dogs will be health tested, and puppies will be health tested.
Experience
An experienced breeder will have a reputation, reviews, and references that will give you a good idea of whether they're someone you want to work with. In addition, a reputable breeder will have a piece of good knowledge about their Goldendoodles.
Breeding Practices
A breeder who focuses on breeding breed-deviating traits, such as a specific size or color, should immediately raise red flags. The main focus of a good breeder should be on maintaining breed standards, not following trends.
Health Screening
Breeders will perform health screenings on their Goldendoodles to prevent passing on unfavorable or unhealthy traits.
Paperwork and History
A good breeder will make you sign a contract before they'll sell you a Goldendoodle. They'll also hand over any information on the dog's health and family history.
Goldendoodle breeders by state
Conclusion
When you've decided what breed, color, and size your future friend is, it's only half the way. Find enough time to make research, find a good breeder in the U.S. Communicate with them, check how they grow up Goldendoodles, check puppies' (and their parent's) health reports check their memberships and customer reviews.