Dogs love to travel. Moreover, at the most inopportune time and with the most unpredictable consequences. With the help of GPS tracker, you will not only determine the location of the dog on the map, but also receive an SMS if the dog crosses certain boundaries.
This is a great tool for owners who have been in a desperate situation many times and thought they had lost their beloved pet.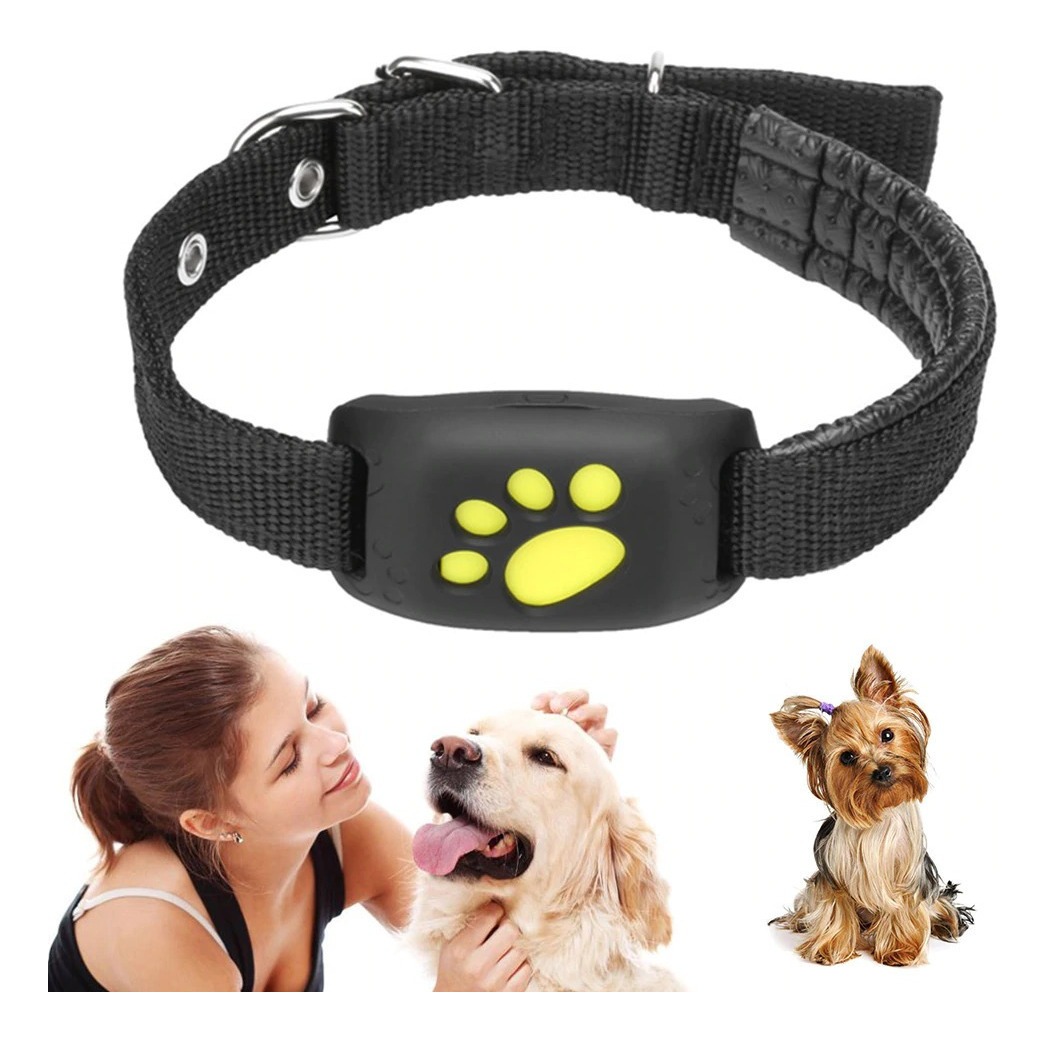 GPS tracking system will keep your friend from being lost.
What is tracking dog collar?
This is a collar with a special device – GPS tracker. I'm sure that you are familiar with it because the same technology almost every mobile phone has. 
With this collar, you can get information about the location of your dog.
Usually modern collars have their own mobile application. You can track the movements of your pet, monitor its activity.
What to look for when choosing a GPS collar?
Durable case
Convenience
Operating time of the device without recharging
Moisture protection
temperature conditions
Tracking mods
Mobile app
Lets I explain each option:
Durable case
You can buy a special GPS tracker for your dog and it will be with a collar and in Durable case.
You also can turn an ordinary collar into a GPS locator: you just need to attach a tracker to it.
The set normally includes a sturdy and reliable attachment case with holes through which you need to thread the collar.
Advice: The device should hold tightly in the case, not dangle or fall off even when the animal is running and jumping fast.
Convenience
When choosing a device, you need to consider the size of the pet. Ideally, he should not feel the GPS tracker on him at all and lead a normal life with it.
The smaller the pet, the smaller the GPS tracker should be. Cats and miniature dogs need the lightest and most compact models. For dogs weighing 12 kg and more, I recommend devices no larger than a matchbox and weighing 40-60 g.
Operating time of the device without recharging
Another important thing is battery life. The larger the battery capacity, the longer the device can work without recharging. This parameter is especially important for looking after rural animals that roam the village or pasture all day long.
To extend the operating time, device manufacturers additionally equip them with solar panels. Some models can run on solar energy for up to three months.
Advice: If your pet doesn't walk alone for long, so GPS trackers with a battery life of up to 5-7 days are suitable for them.
Moisture protection
Any GPS tracker should be protected from water and dust. It is desirable that the level of protection is not lower than IPX5 – in case it rains or the animal runs through a puddle, wet grass.
Temperature conditions
It is important to clarify what climate the tracker can withstand so that it does not freeze in winter and overheat in summer. A high-quality device will operate in the temperature range from -25 to +55 ° C and will not freeze even with a sharp drop in the off-season.
Tracking mods
Make sure the tracker supports the desired mode of operation.
GPS trackers can have different monitoring modes: continuous and interval. In continuous mode, location data is continuously received by the phone. In interval mode – several times a day, depending on the settings.
For free-range dogs and cats, you need a tracker with continuous monitoring mode. To find an animal, it is not enough to know the coordinates of its location every 30 minutes: by the time the owner arrives at the designated place, the pet may already be far away.
For animals that move slowly, GPS trackers with interval mode or devices that can work in two modes at the same time are suitable. This saves battery power, and the tracker lasts longer on a single charge.
Mobile application for GPS tracker
Smart GPS collars usually come with a link to their own mobile app. If the tracker is activated and the application is open on the smartphone, the owner will always know where his pet is.
In the application, on a virtual map, you can see the location of the animal in real time and all its movements. You can draw a virtual fence and thus mark the permitted walking area(No all apps have this feature). If a dog runs away from the village a notification will be sent to the smartphone.
It will be useful and interesting for dog owners to know the level of activity of their pet for the day. For this, the application not only stores the history of each walk, but also calculates the length of the route that the pet has traveled.
Do I need a subscription?
Mobile applications for different GPS trackers can differ greatly in functionality and usability.
Some applications require subscription activation to use the functionality of the app.
Advice: Check in advance if you need to pay for a subscription. Because in addition to paying for the collar itself, you will also have to subscribe and pay $ 5-10 per month for it.
Checklist for choosing a GPS tracker for an animal
The tracker should be placed in a sturdy case and secured to the collar.
It is necessary to take into account the size of the animal: the smaller it is, the smaller and lighter the GPS tracker should be. It should be dog-friendly
For an active pet, it is better to choose a GPS tracker with continuous monitoring mode.
For an animal that grazes or walks slowly, a GPS tracker with an interval monitoring mode is suitable.
There must be protection from moisture and dust – then weather conditions will not affect the operation of the device.
The tracker must be able to withstand both low and high temperatures.
To work with a GPS tracker, you need to install a mobile application to use a virtual map and other functions.
Check if you need to pay for a subscription
Range of coverage without cellular service
Some collars also have training functions
References:
Click to rate this post!
[Total:

3

Average:

5

]