California is home to many dog-friendly destinations. Some popular options include:
Huntington Beach: Known for its dog-friendly beach and annual dog surfing competition.
Sausalito: Offers many pet-friendly restaurants and kennel clubs, as well as hiking trails, beaches, and scenic views.
Healdsburg: A coveted Wine Country destination known for its dog-friendly wineries and restaurants.
Mammoth Lakes: A great destination for outdoor activities like hiking and skiing, and offers many pet-friendly cafes, patios, restaurants, and hotels.
Mendocino: A coastal town that offers many dog-friendly activities and accommodations.
Santa Barbara: A picturesque coastal town known for its dog-friendly beaches and parks, as well as its many pet-friendly hotels and restaurants.
San Diego: Known for its many dog-friendly beaches, parks, and hiking trails, as well as its pet-friendly hotels and restaurants.
These are just a few examples, but there are many more dog-friendly destinations throughout California. And I want to highlight 5 of the most interesting places from my point of view.
Sausalito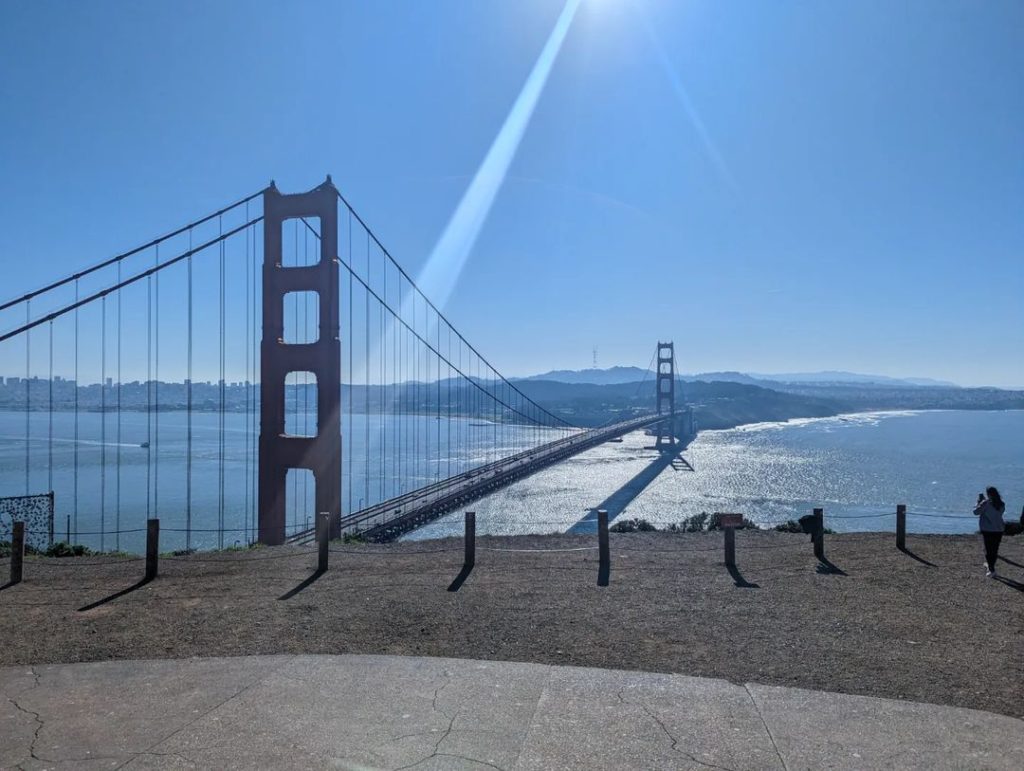 Experience a dreamy weekend getaway in Sausalito, a charming hamlet across the San Francisco Bay that offers an array of fun activities for you and your furry friend.
Enjoy a variety of pet-friendly restaurants and kennel clubs while taking in the town's sights, sounds, and tastes. Take a hike on one of the many trails, admire the breathtaking views, indulge in delicious food, walk on the beach, taste local wines, and indulge in some shopping- all with your beloved companion by your side.
Begin your adventure with some sightseeing on tour through the Marin Headlands, then head down to Rodeo Beach for a coastal hike or play a game of Frisbee on the sandy shores with your dog.
Huntington Beach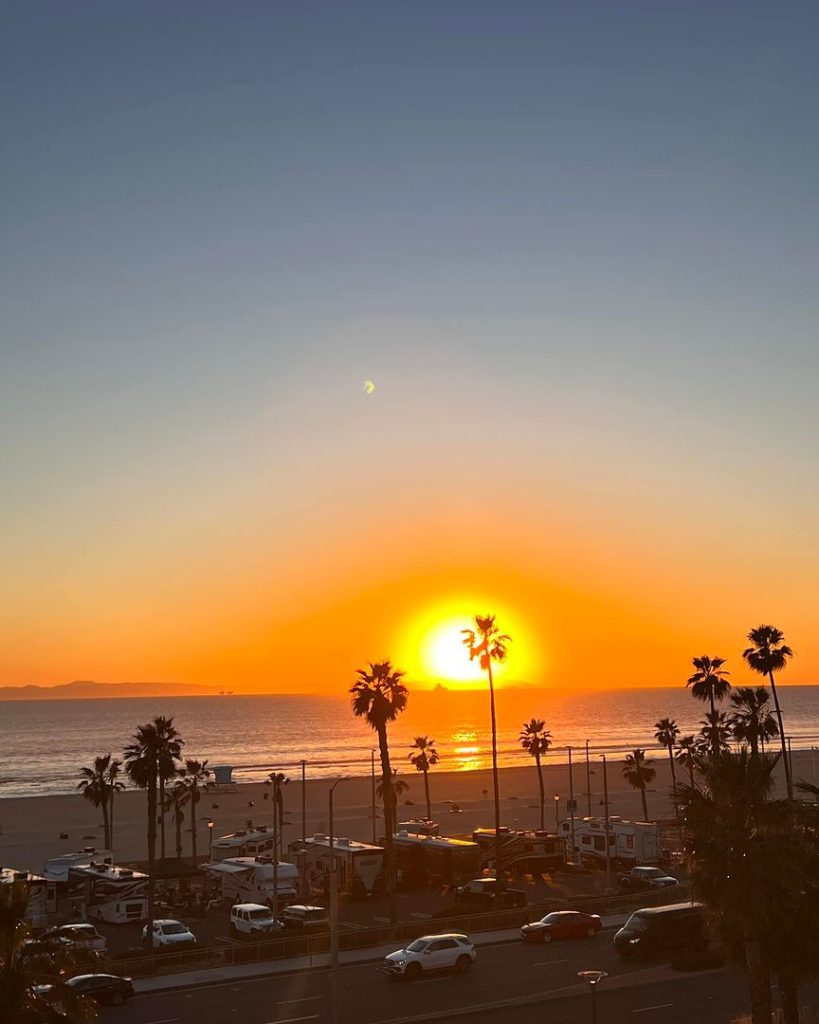 Huntington Beach is a top destination for dog lovers, offering a wide range of activities for you and your furry best friend. The town is home to one of the best dog beaches in California, boasting a mile-long stretch of sandy shoreline perfect for running, playing, and swimming. But that's not all, Huntington Beach is also known for its dog surfing.
The town hosts an annual dog surfing competition at the end of the summer season, which also includes a fashion show, costume contest, and "Yappy Hour." If your dog is new to the sport, don't worry, as the beach offers private dog surfing lessons from July to September. So head to Huntington Beach for a fun-filled, tail-wagging adventure with your pup!
Healdsburg
Healdsburg is a popular Wine Country destination known for its outstanding restaurants, art galleries, and unique boutiques.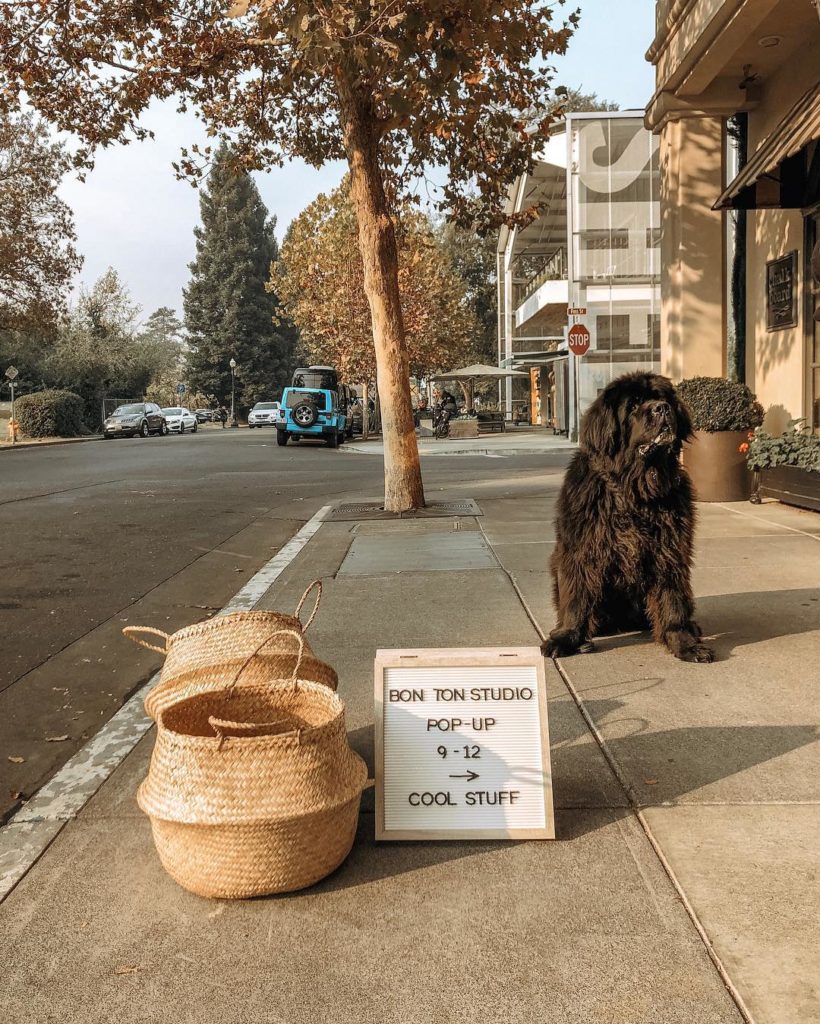 This town also offers a variety of dog-friendly amenities, including kennel clubs, restaurants and patios that welcome dogs, and even a winery that caters to canine guests. Mutt Lynch Winery is particularly noteworthy, having been recognized with numerous accolades for being a dog-friendly establishment.
Owners Brenda and Chris Lynch, along with their dog Patch, are known for their welcoming attitude towards dogs and even provide treats for your furry friend as you taste their wines. Keep an eye out for special events such as "Yappy Hour" and "Dog-A-Palooza" on their website.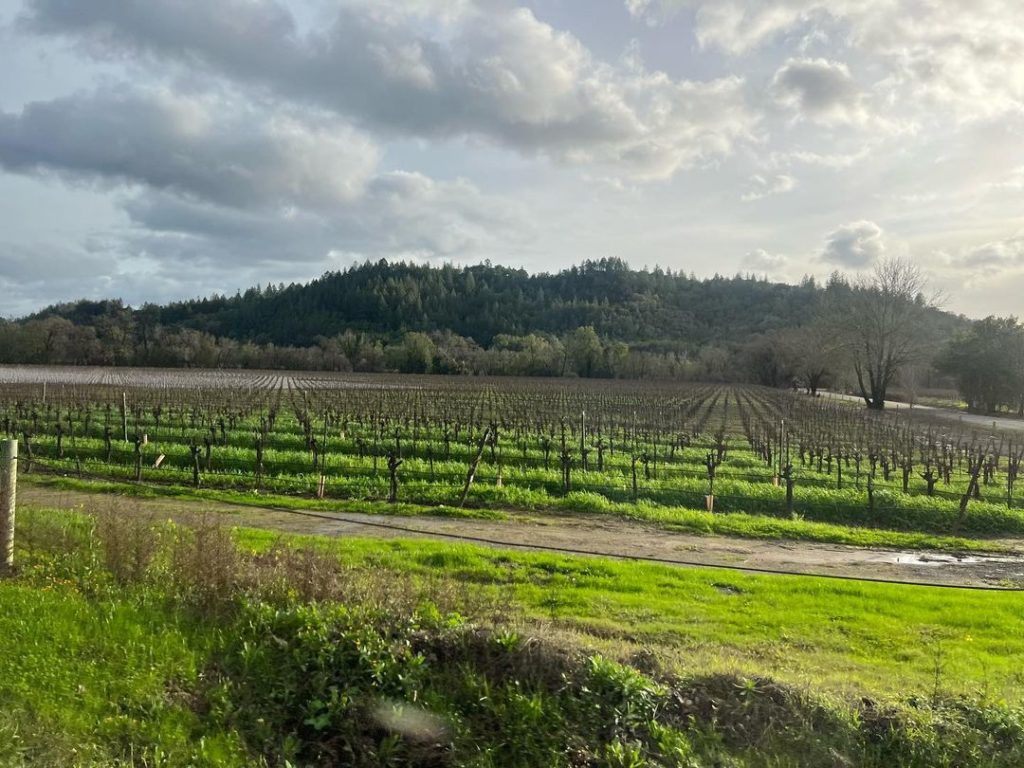 The winery also offers special services for your dog's special occasions like birthdays, puppy showers, or "Bark-Mitzvah".
Mammoth Lakes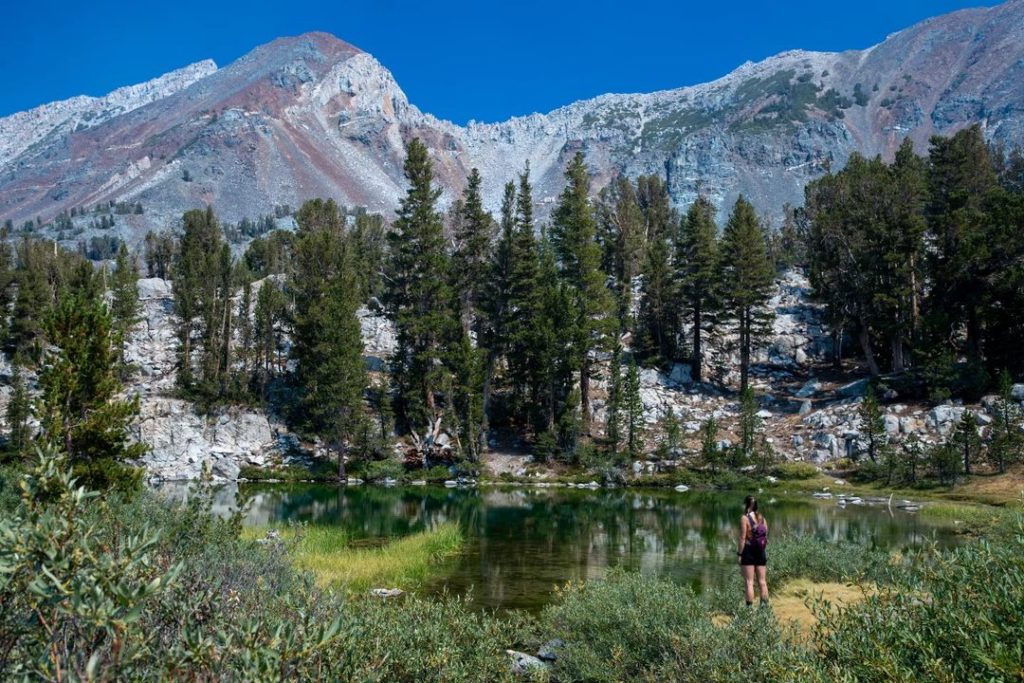 Mammoth Lakes is a fantastic destination for dog owners, offering a wide variety of pet-friendly amenities all year round. There are many cafes, patios, restaurants, and hotels that welcome dogs in this area, making it the perfect place for a weekend getaway with your furry companion. During the summer months, dogs are allowed to ride freely on public transportation, including local buses, shuttles to Reds Meadow, and even the gondola to the summit of Mammoth Mountain.
The area also offers many trails where you can take your pup for a hike, including the John Muir Trail where dogs are allowed off-leash. So pack your bags and hit the road with your best friend for an epic adventure in Mammoth Lakes.
Mendocino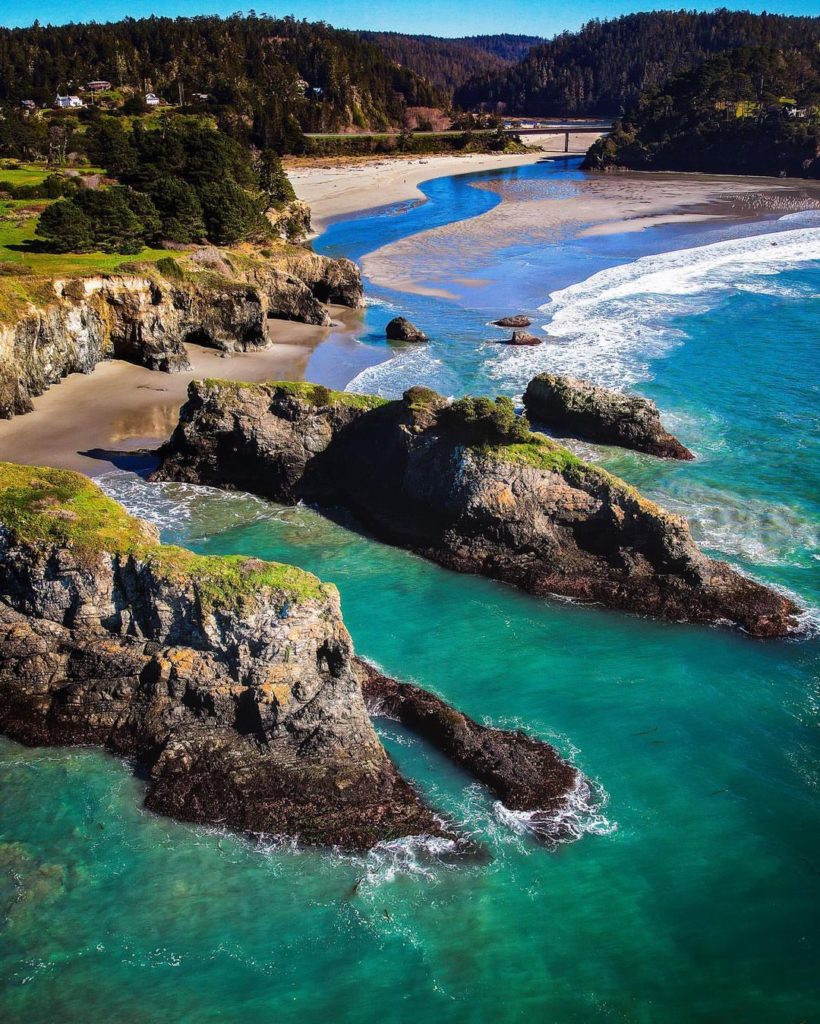 Mendocino is a top destination for dog-friendly vacations, and the Stanford Inn By The Sea is a great place to stay with your furry companion.
Upon arrival, you and your dog will be greeted with a plate of cookies and a welcome package that includes a sweet potato treat, food and water dishes, dog-waste bags, and fresh sheets. The inn has been welcoming four-legged guests since the 1980s and has a long history of accommodating dogs.
The coastal town of Mendocino also offers many dog-friendly activities. Dogs are allowed in many parks, restaurants, and businesses, and many of them go above and beyond just allowing them, they welcome them and accommodate their needs.
This means that your best friend can join you on any adventure, including kayaking and canoeing. With so many dog-friendly options, Mendocino is the perfect place to take your furry companion on vacation.
Conclusion
California is known for being a dog-friendly state with many destinations that cater to dog owners and their pets. The state offers a wide range of options for pet-friendly activities, accommodations, and amenities. Beaches, parks, hiking trails, and wineries are some of the most popular dog-friendly destinations, as well as many hotels, restaurants, and cafes that welcome dogs. Many places in California also offer dog-specific events and activities such as dog surfing competitions, Yappy Hour, and dog-friendly winery tours. Additionally, many cities in California have off-leash dog parks and pet-friendly public transportation. Overall, California offers many options for dog owners to enjoy a great vacation with their furry friends.