There're few mixed breeds that are just as good as their purebred parents. The hybrid of German Shepherd and Siberian Husky is one of those. The names that this cross is known by are Gerberian Shepsky and German Husky. Let me guide you through some info about this breed.
Appearance
This crossbreed dog is quite big, usually its height is between 20-25 inches and weight is around 45-88 pounds. Most of the puppies inherit German Shepherds black and brown coat, but, as with all the mix breeds, it can go any combination of parental colors, from grey to red, and from sand to white. Usually Shepsky has pointy ears, sometimes they get Husky bright blue eyes or in some cases they have heterochromia (two eyes of different colors).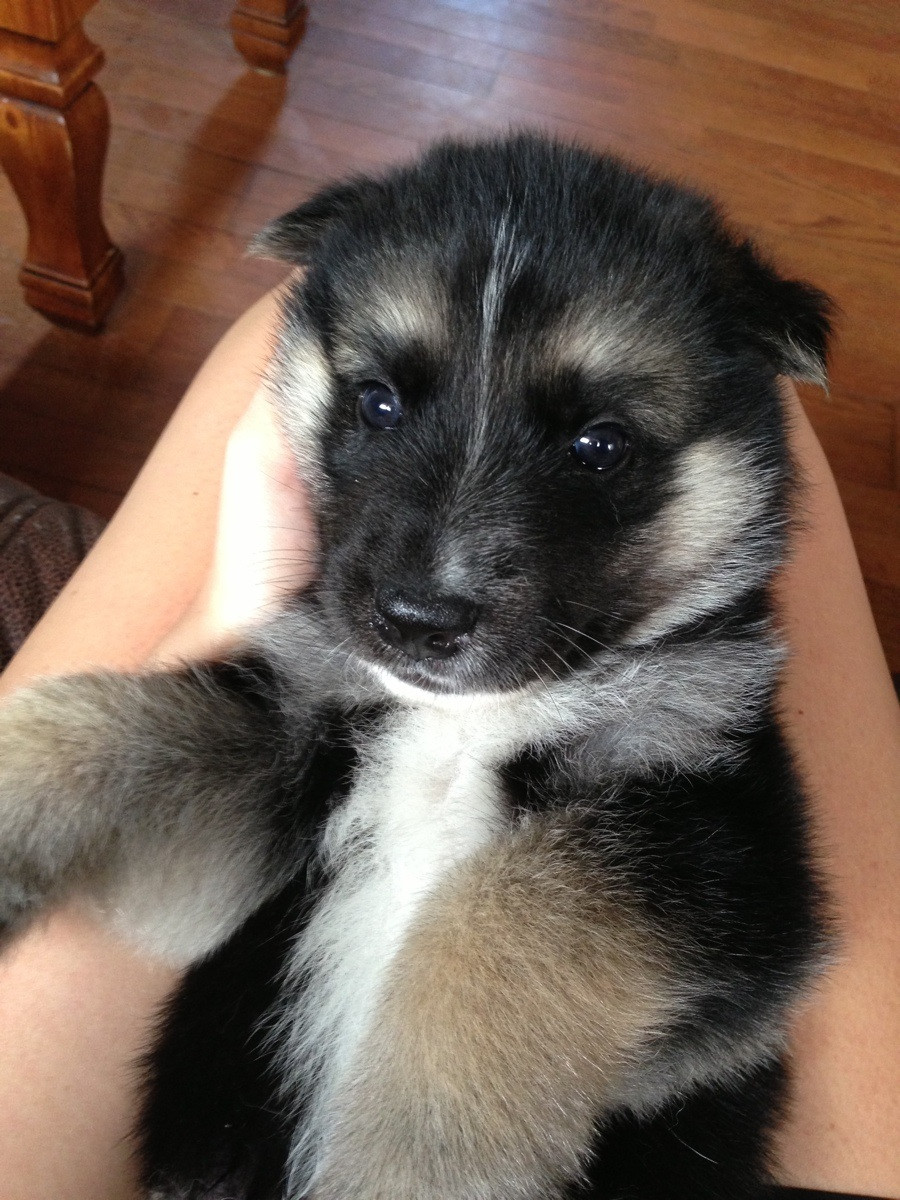 The coat of this dog is double-layered and shed moderately. This makes Shepsky not good for adoption in families with fur allergies. It also makes them perfect to cold weather and living outdoors, but poses complications in warmer times.
Character and Training
Both parental breeds of Shepsky are highly intelligent working dogs. Siberian Husky was once bred for its power and endurance to pull a sled in far north of Siberia. It's a pack dog, a team worker, independent and energetic. German Shepherds changed many professions during their existence starting as the shepherd dogs and nowadays working with police and rescue teams all over the world. It's famous for its intelligence, obedience and social skills.
So what does this heritage make Shepsky? Well, it's very clever dog, that, with proper training will be an amazing companion and pet. It absolutely needs proper early socialization to be good with kids and other pets, otherwise, having moderate levels of aggression is can be not a good match for small kids.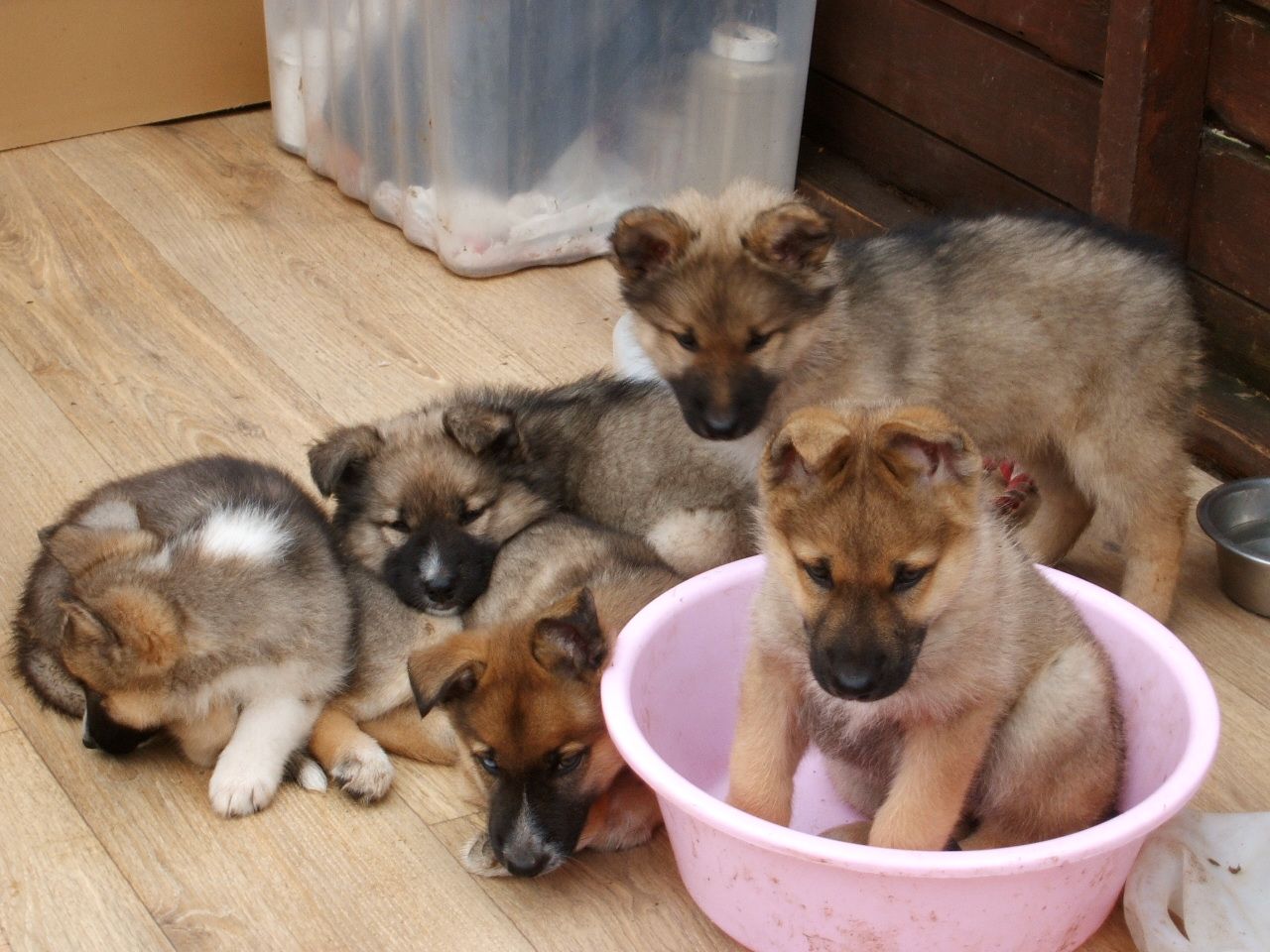 Advice! Don't forget to train kids on how to live with the dog as well. Teach them not to pull their ears and tails, don't always put all the blame only on a dogs' character.
Exercise
Shepsky needs a lot of exercise to waste their endless energy. If you wish to avoid the destruction of your home – make sure the dog gets at least one good long walk during the day. Shepsky can be a nice guarding dog, but might be annoying for the neighbors as it tends to be quite vocal and can even howl like a Husky if feeling lonely.
Life Span and Health
Average life span pf Shepsky is between 10 to 13 years. They are usually quite healthy, and like all the mixed breeds less likely to inherit classic parental breed health problems. Sill keep an eye on the possibility of joint dysplasia, digestive issues, epilepsy, cancer, blood disorders and make an annual veterinary checkup a tradition.