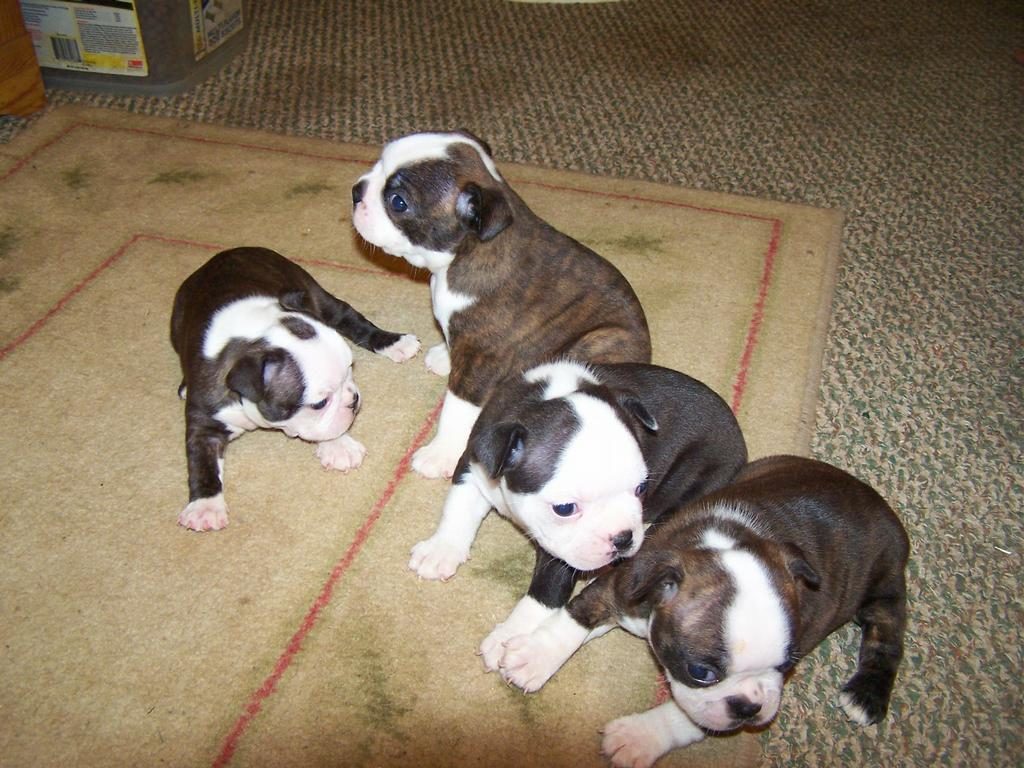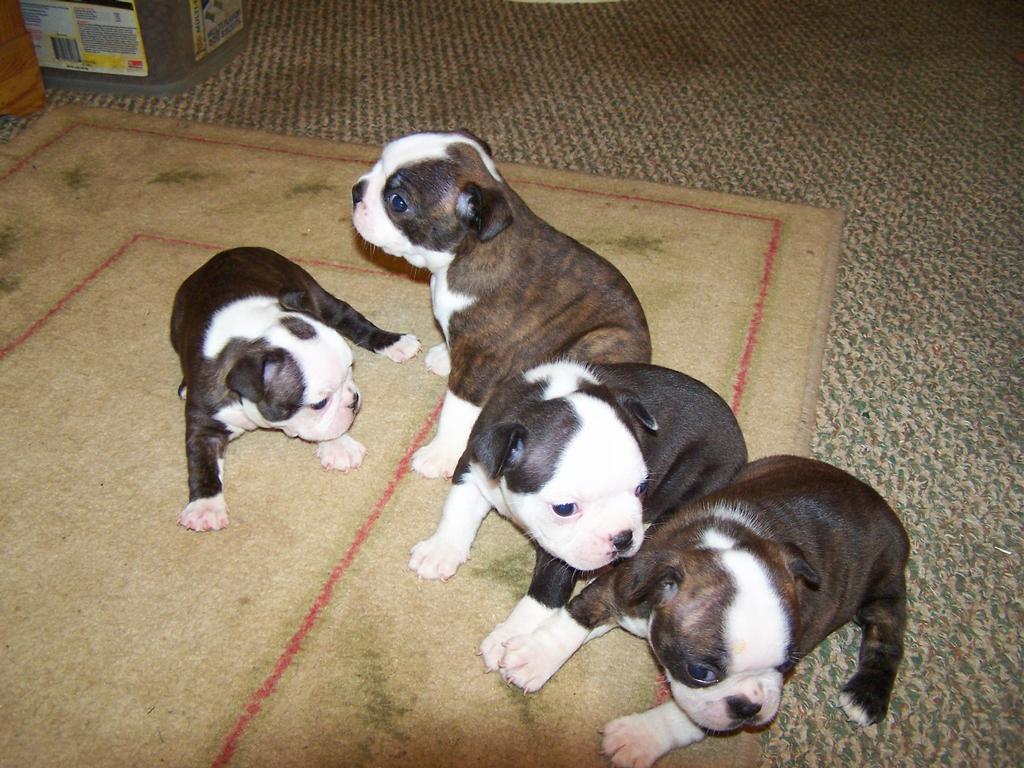 Boston Terrier
The breed's history started in Boston, that's where that name comes from. Boston terriers are not a clean breed by themselves, but a cross of two dog breeds – British bulldog and British terrier. Boston terriers have a close resemblance to both of the breeds, but they appear much smaller and less strong, compared to the bulldog. The face is also different – it's more round and less wrinkled.
As for temperament, Boston terriers are gentle and happy, friendly, while being quite discreet. Rarely barking and keeping silence most of the time, they are recommended for everyone who likes a quiet companion. They are also very loyal, just like most terrier breeds.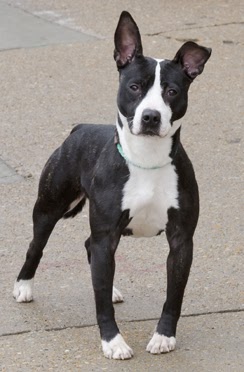 American Pitbull Terrier
Pitbulls are quite the opposite of the Boston terrier. Not only they are bigger, stronger, sometimes faster and definitely almost twice as heavy, they have quite a loud temperament. They are as loyal, very confident and smart. But by far the loudest thing about them is their anger. While it fully depends on the training and growth environment of a dog, it can easily appear if these factors are neglected. There are many known cases of pitbull attacks, moreover, pitbulls were used as fighting dogs at first.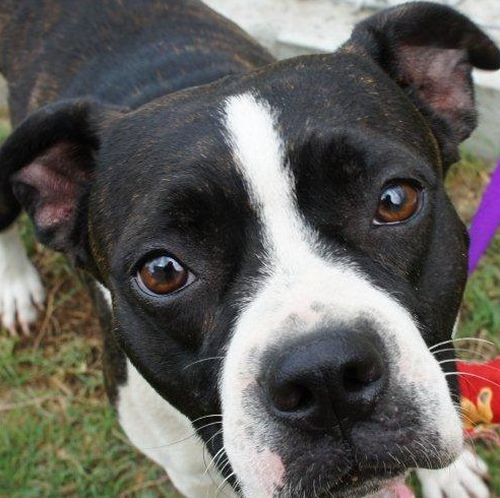 Boston Bull Terrier
Boston bull terrier is a mix of two dog breeds above. It obviously receives all parents' traits, and becomes quite an interesting combination. As opposed to most mixes, this one doesn't look too close to any of the parents. It's something in between. Short hair all over, colors of a pitbull.
But while you can see the long face of a pitbull, you probably couldn't say that for sure if you saw the dog for the first time. On the other hand, that face is a bit wrinkly, representing the Boston terrier. Yet again, it can't be said for sure. Overall, the Boston bull terriers appearance makes you think it's a completely different dog breed.
BBT's temperament leans closer to the pitbull side, with the breed requiring socialization for proper behavior. Barking is definitely something that happens more often for them as well, just like for pitbulls. Additionally, they sometimes can flee somewhere, or walk on their own without you noticing, due to the high feeling of freedom. Other from that – they are extremely good family animals, they are simple to train and anger isn't a huge problem.
Boston bull terriers are a good addition to any family, although you may also use her for guarding the house. Basically, dogs of this mix also have a good understanding of people – they know who is unfriendly when they see them. And in that moment they will surely start barking, so that you could know what's going on.
Conclusion
In a nutshell, Boston bull terriers are awesome. This is a very good breed combination.
But please note! Although BBT's are very friendly and clever, their large size requires some experience from the owner.
The feeding, grooming, walking and training are all harder for the dog of such size and strength. Good luck and thank you for reading!