Introduction
Yorkshire Terriers are well known for their long silky wood; thereby they are mostly used as exhibitory dogs. Therefore, haircut is not just a necessity; it became more like a fashion statement.
After 6-7 months, young York can claim for model hairstyles. Do not afraid of horror stories that if cut up to a year, it will spoil his coat.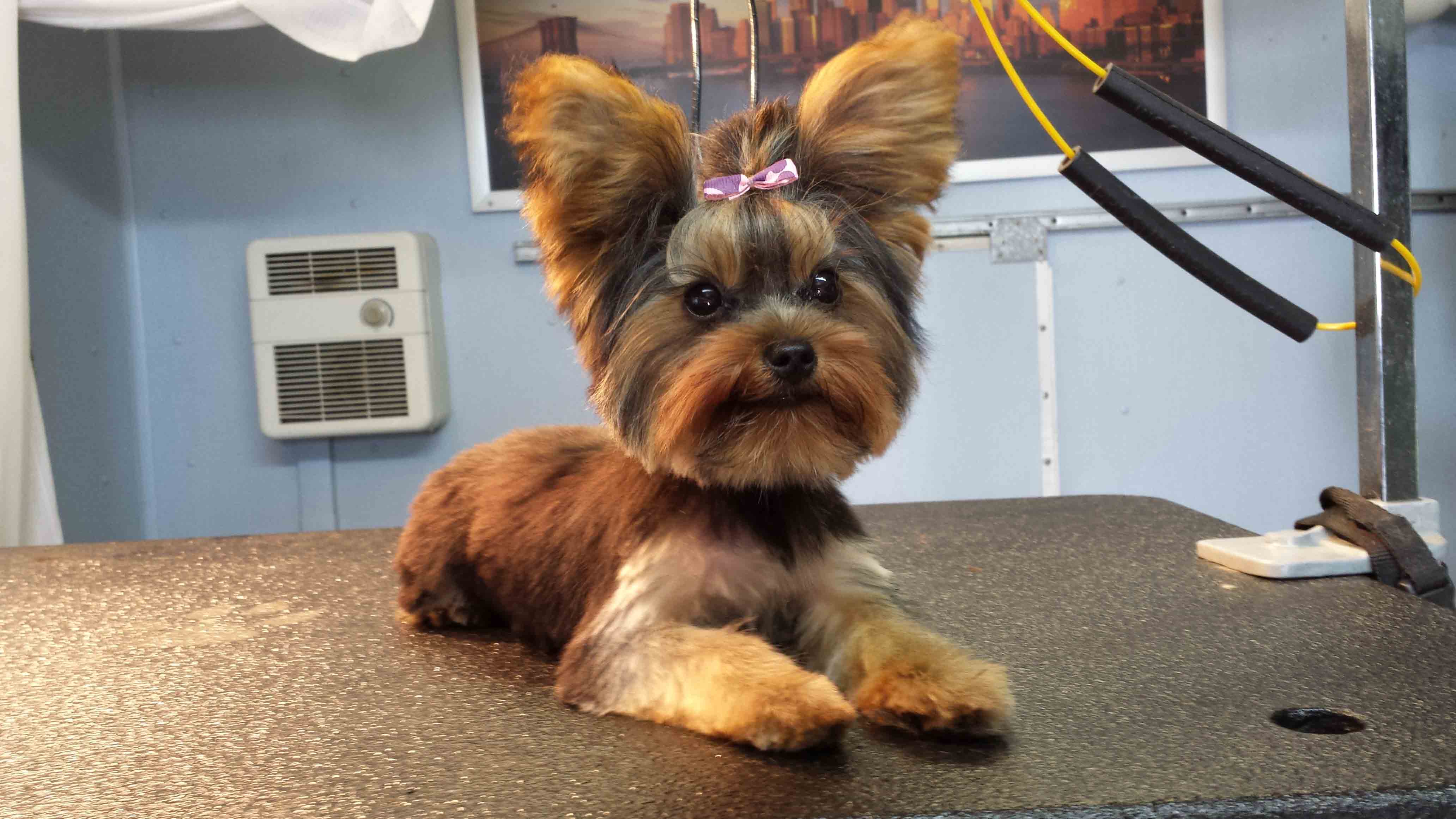 In the specialized forums, Yorkie owners in one voice argue that, organization of timely grooming is possible and necessary. This will save you from such common problems as mats, easily produced in puppy soft and fluffy fur.
How to Cut Yorkie?
There are Three Types for Yorkshire Terriers Hairstyles:
Hygienic. Hygienic haircut some rank as standard, others carry it in a separate category. The sanitary haircut recommend puppies from four months of age. This includes cutting wool in the anal and groin placements, also trimmed the upper third of the ears, paws and claws.

Remember! That cutting is necessary because hair is constantly growing. It can cause a lot of trouble.

The fact that the wool is often confused, creating mats, after which the animal begins to suffer, skin fester, and may be abscesses.

Standard. The standard haircut, first performed as well as hygienic. After that, the animal must take a bath, dry and trim the hair on the ears, legs, beard, and bang. It is better to make a borders among them. Organize such grooming once in two or three weeks, focusing on the rate of regrowth his hair.
Advice: if the owner of the dog coat grows to participate in the show, it shows the standard haircut York only.
Model. There is a great variety of Yorkie model haircuts. It seems that many artists can be as much grooming options. However, the type of his coat guides the selection of style for your little dog. Will the coat suit to the chosen hairstyle? Standard, shiny and smooth coat is able to take any desired shape. Owning a "shag" showing any options haircuts. Boys terriers' haircuts seem to be more classical, however, girls' one are more various. Mostly, female/male difference is clear only based on length: female one is more long haired, males' is short haired.
What You Need for Appropriate Haircut?
Scissors of different sizes. This includes scissors 1) with a long blade straight and curved – for registration of the sides, feet and tail; 2) small scissors with rounded tips for cutting around the ears, fingers and eyes.
Special machine for grooming, complete with nozzles which are different. They should not be plastic, as this increases the time and impairs its quality.
Trimmer for faces and anal area.
Massage brush.
Anti-slip mat.
Guillotine Nail Clipper.
Dematters.
Advice: if you are going to get hairdresser's service, do not stay with your pet. Your appearance will distract your Yorkie and it may disturb the master from his work.